BUYING A HELICOPTER
How to find the best upgrade training after upgrading your aircraft
You're ready to upgrade your helicopter to something a little more complex with increased capabilities. Don't forget to factor in upgrading your pilot skills for the make and model you choose as well.

By: Jen BoyerPosted on: July 27, 2023
You're ready to upgrade your helicopter to something a little more complex with increased capabilities. Don't forget to factor in upgrading your pilot skills for the make and model you choose as well. Insurance companies will almost always require some level of approved training course that ensures you or your pilot(s) meet the Federal Aviation Administration's (FAA) practical testing standards in the aircraft, including competent and safe demonstration of emergency procedures. More importantly, having strong training in your new aircraft will help keep yourself and your passengers safe.
Pilots typically have two options when it comes to receiving new make and model training. The first is to train with a company or pilot with experience training in the specific aircraft make and model. The other is to attend a factory-approved training course from the manufacturer.
Regardless of which works best with your budget and timeline, be sure to confirm your choice with your insurance company in advance to ensure you are meeting any stipulated transition course requirements.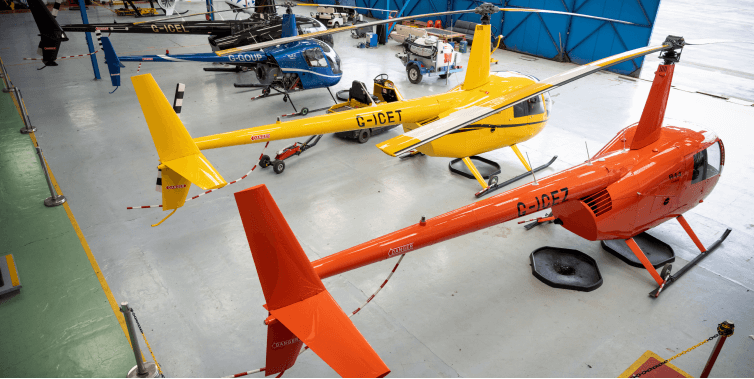 Flight school and/or instructor pilot option
Budget conscious pilots and operators may opt for training at a company or with a licensed flight instructor. Typically, the ideal option in this route is to choose a company with flight instructors and a curriculum designed to transition a pilot into the specific make and model of aircraft you're purchasing.
"I can't emphasize enough the importance of checking with your insurance company first and foremost before choosing transition training," said Randy Rowles, president of Fort Worth, Texas-based Helicopter Institute. "You want to be sure you are choosing a company that has received insurance underwriter approvals. There is nothing worse than paying for all that transition work and finding out your insurance company won't accept it."
It is not uncommon for flight schools to have insurance company and manufacturer-approved transition courses. Rowles's school offers a number of what he calls "factory alternative" courses and he has counseled numerous people on navigating how to achieve their aircraft upgrade training.
"Taking a factory alternative course can be advantageous as it typically costs less than the courses offered at the manufacturer and you can often get into a course much sooner," Rowles said.
These courses should be following a written syllabus and provide ample ground and flight time to ensure you're comfortable with the aircraft's systems, capabilities, operational procedures, and emergency procedures, Rowles said.
Typical transition courses, whether done at the factory or at a flight school, include around 16 to 20 hours of ground school and three to five hours of flight time, depending on the complexity of the aircraft.
"At the end of the course, if you were to take a checkride in that aircraft, you would pass," he explained. "That's what training to the practical test standards for an aircraft transition requires. We have had customers that needed a little more time, and we'll extend flight time to ensure they meet those standards before we sign them off."
Another important consideration when choosing a school is aircraft availability. Will the school provide its own aircraft for you to fly and perform all the required maneuvers, including emergency procedures, or must you provide the aircraft? Or, if you prefer to train in your own aircraft, will the school allow that and can it teach all the procedures in it under its insurance policy?
If a flight school has a helicopter you can practice full touchdown autorotations with, it can save wear and tear on your new-to-you helicopter. That said, should you prefer to train in your own aircraft, a school should be able to accommodate that request. Be sure to check with your insurance company that your aircraft is covered in that instance.
"We will use our own aircraft when possible at the customer's request," Rowles said. "That said, we do about 50 percent of our transition training in the customers' aircraft and have the nonowner insurance policies with liability coverage to cover that work. If a pilot hires somebody to do training in the pilot's own aircraft, they have to make sure their insurance accepts that entity, [and] the entity has insurance. That way if there's ever an event, it doesn't just fall back 100 percent on the customer. Those are pretty easy things to have the insurance people work out. You just have to ask."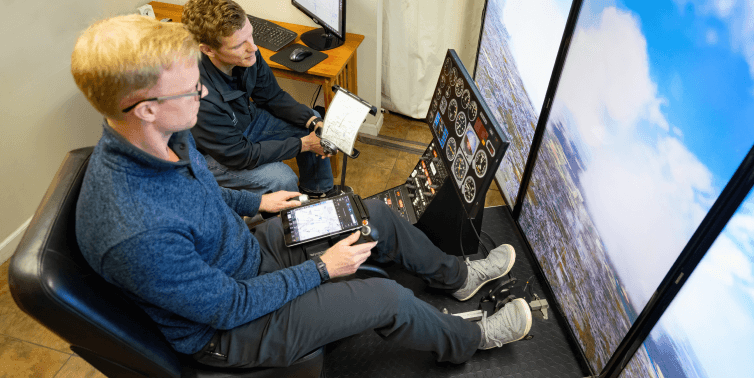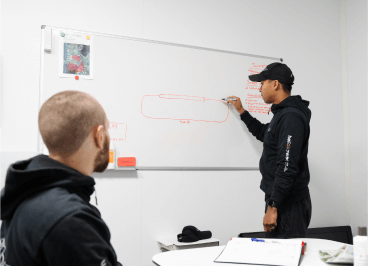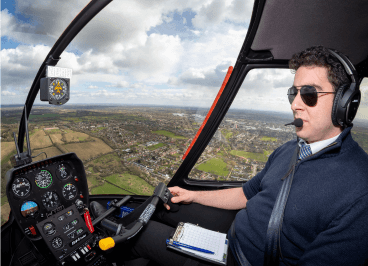 Additionally, many schools can send instructors to the customer and provide instruction in the customer's aircraft where the customer wants to fly. Rowles emphasized this can be a benefit based on where the aircraft will be operated. If, say, the owner flies in the mountains a great deal, getting checked out in Dallas isn't going to provide the real-world experience training that the mountains will provide, Rowles said.
"In the end, I recommend people approach training like they do purchasing their aircraft," Rowles advised. "Visit the training facility, talk to the instructors, go for a flight. When getting your transition training, it's not only a financial decision. It's a safety decision. Get references and take the school for a test drive. Make sure it will be a good fit and meet your needs."
Factory-approved training courses
Factory-approved courses can be offered either at the manufacturer's own training center or through a third party authorized by the factory to provide the course.
Depending on the make and model, factory courses will typically be offered with an aircraft and, in some cases, a flight training device (FTD).
Bell Training Academy in Hurst, Texas, exclusively provides factory-approved training for customers of new and preowned Bell helicopters.
"We primarily focus on ground, FTD, and flight training," said Joe Decapite, senior manager of flight training at Bell. "We have initial courses and refresher courses. Initial courses are typically one week long with usually about 20 hours of academics, three to four flights in a helicopter, and two flights in flight training devices. Our refresher courses are usually two-day courses and are driven by insurance companies for their recurrency skill requirements. They are typically eight hours of academics, one FTD session, and two flights. The overall primary intent of the training is to get the customer comfortable in the aircraft they just purchased and help them remain proficient."
Factory courses tend to fill early as the manufacturer will schedule training for their customers of new aircraft early. Bell Training Academy books up to 18 months in the future. They can also be more costly than a flight school due to the incorporation of aircraft, FTDs, factory pilots, and true hands-on experience with the aircraft and systems.
"When a lot of people transition, they are also transitioning to more complex systems, such as a glass cockpit, in addition to the helicopter," Decapite said. "We provide desktop trainers that help students become familiar with these systems in the classroom. They can actually execute utilization of the system without wasting time in the helicopter getting familiar with them."
Additionally, Bell partnered with Unity Solutions and TTT Studios to develop an interactive gaming software that allows students to literally take the aircraft apart in a 3D model on the screen. Students in the courses use this hands-on software to learn about the aircraft and its systems. They also tour the hangar where the maintenance course is taking place, giving students a further look at the aircraft and its systems in various stages of maintenance.
"We are also one of the last companies that continue to train full down autorotations," Decapite explained of the experience Bell provides students. "We understand customers' aircraft are their babies and these maneuvers can be hard on the aircraft, so we offer that experience in our aircraft. It is really important that students feel comfortable handling emergencies. When they walk out of here, they're comfortable in their aircraft not only in basic flight, but handling any type of emergencies they might [experience, including] engine and system failures that would lead to full down autorotations."
Like a flight school, Bell also works with customers on advancing their licenses all the way to airline transport pilot (ATP) in certain aircraft. Bell Flight Academy can provide training in customers' aircraft and travel to the customer for training if needed.
On a final note, both Rowles and Decapite emphasize the importance of maintaining a recurrency training schedule, regardless of insurance requirements. Both offer to work with customers to develop a schedule of semi-annual or annual recurrent courses to ensure pilots remain safe and proficient in their more complex aircraft.