Hub
Clicking on "Hub" will reveal a menu of recent articles, website upgrades and/or new and improved features. The hub is your source for exclusive and in-depth articles focused on the purchase and sale of helicopters as well as communicating updated functionality and revisions made to the HeliTrader.com platform.
Articles will be released semi-weekly, while website updates will be released as changes and modifications are introduced.

HELITRADER UPDATESJANUARY 13, 2023
---
While it's free to list, HeliTrader offers customers the opportunity to get more eyes on listings through the purchase of a featured or premium upgrade.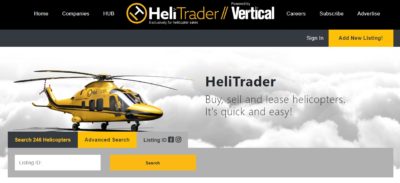 HELITRADER UPDATESSEPTEMBER 29, 2022
---
Instagram and Facebook listings now include a listing ID number. The ID number is a simple way to easily find the associated listing on HeliTrader.

HELITRADER UPDATESSEPTEMBER 22, 2022
---
Users can now easily create and manage alerts based on selected manufacturer and models