BUYING A HELICOPTER
Demystifying helicopter maintenance for the new helicopter owner
It starts with understanding the kinds of maintenance and regulations that require it.

By: Jen BoyerPosted on: September 5, 2023
In all of Faith Ortega's years as a helicopter maintainer, she has seen a fear of maintenance as the biggest thing inhibiting people from buying helicopters.

"I think what deters a lot of people from buying a helicopter, especially pilots, is maintenance," explained Ortega, who started How to Helicopter to encourage more people to enter the helicopter industry. "Some have heard horror stories of really high costs; others have no idea what maintenance is needed and what it will really cost. The real cost to maintain a helicopter can be different between aircraft of the same make and model. But the truth is, with a little research and planning, you can understand what your aircraft's maintenance will be, then estimate costs from there. It starts with understanding the kinds of maintenance and regulations that require it."

Helicopter owners will hear maintenance professionals talk about two kinds of maintenance: scheduled and unscheduled. All maintenance for your helicopter will fall within one of these two categories; with luck and care, it will fall mostly in the former.
Scheduled maintenance
Scheduled maintenance includes all of the required maintenance as laid out in Federal Aviation Regulations (FAR) Part 43 – Maintenance, Preventative Maintenance, Rebuilding and Altercation. These regulations outline the rules around maintaining, rebuilding, and altering your aircraft. The types of maintenance and what is included in each can differ depending on what part of the FARs you plan to operate under. For the sake of simplicity, we'll review requirements for operating under Part 91.

Scheduled maintenance also includes what is listed in the aircraft manufacturer's maintenance manual as well as additional directions from the FAA and manufacturer (more on that in a moment).

Typical scheduled maintenance includes hour interval inspections, annual inspections, life limited component replacement, and time between overhaul (TBO) component replacement. All aircraft operated under Part 91 are required by the FAA to receive 100-hour inspections, which are inspections and routine maintenance every 100 hours of time on the aircraft, and an annual inspection every 12 calendar months. Some avionics equipment also requires inspections at specific intervals.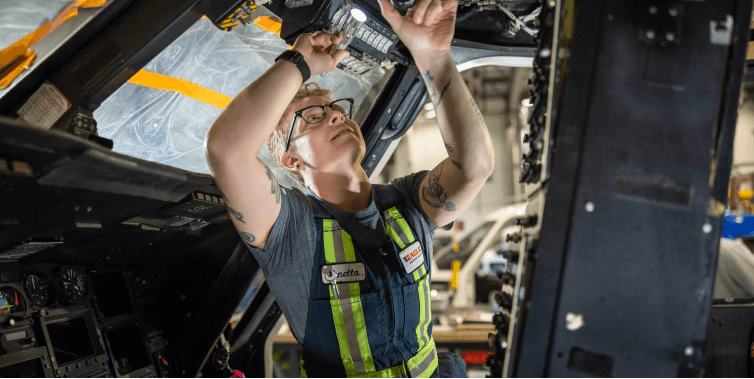 Some of these inspections, such as the 300-hour inspection on Bell helicopters, will require more component inspections and work than others. This is where each aircraft make and model's maintenance differs.

Life-limited components are parts of your aircraft that must be discarded after a specific number of hours. Main and tail rotor blades are often life limited in light helicopters.

TBO components, such as the engine, transmission, and tail rotor gear box, are similar to life limited components, except, rather than being discarded, they can be overhauled and reinstalled on the aircraft.
The FAA could also issue Airworthiness Directives (ADs) pertaining to your aircraft. These are legally enforceable rules outlining actions required to correct the unsafe condition in an aircraft. These could call for a one-time action, or a repeating action. They could be required at the next scheduled maintenance interval or immediately (Emergency AD), depending on the condition.

Scheduled maintenance also includes any maintenance or inspection recommended or required by the manufacturer, including those outlined in Service Bulletins (SBs), Alert Service Bulletins, and Service Letters. SBs may or may not be mandatory depending on how you operate the aircraft and if they are accompanied by an AD. Service letters include safety or updated information about your aircraft. These do not require mandatory compliance.

"A lot of people will say service bulletins and service letters are just informational, which they are, yes, unless you're operating within a FAR where compliance with all SBs is required. It's always better to spend a little money to comply with them all," said Donald Huffman, director of maintenance at Darkhorse Aviation Maintenance in Springfield, Tennessee. "That way, you know your aircraft is as safe as it can be, and you are also maintaining resale value."

Advisory Circulars (ACs) are issued by the FAA and provide guidance for compliance with ADs and other regulations. These are mainly a source of information and do not require mandatory compliance, though they should be reviewed by helicopter owners and followed.

All of this maintenance must be complete on deadline and properly logged into the helicopter's maintenance manual for the aircraft to remain airworthy.
Unscheduled maintenance
Unscheduled maintenance is anything that happens to the aircraft or its components that would trigger an inspection or repair. While this can be unpredictable, there are a few things owners can do to limit this risk.

"The big thing to be really mindful and careful about is unscheduled maintenance," noted Ortega. "It's always hard to predict, but a lot of times it comes down to training. If you have a very well-trained mechanic and very well-trained pilots, you can avoid a lot of common unscheduled maintenance like hot starts, over torques, and over speeds. Those are really expensive repairs because you have to pretty much take apart the engine or transmission to inspect for, and very possibly repair, damage. If you have pilots who are very mindful and careful, and mechanics who properly repair and inspect, unscheduled maintenance can be pretty inexpensive."

That said, she emphasized even with all the caution and training in the world, the reality is parts will wear out, and eventually will need to be replaced.

"Unscheduled maintenance happens to the best of us," she said.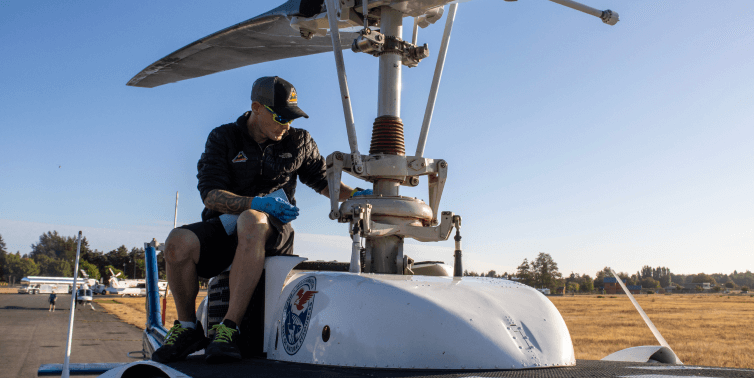 How to manage maintenance
Both Ortega and Huffman emphasized that the single best thing a new buyer can do to help ensure the lowest maintenance costs possible is invest in a pre-buy inspection. This very thorough inspection of the aircraft and logbooks will not only uncover needed maintenance, but also help you predict what maintenance is coming due and when — thus helping you budget.

"I know a lot of people get kind of nervous to outsource someone they've never met or to contract someone to do a pre-buy," Ortega said. "The thing is, it could save you tens of thousands of dollars on the purchase.

"I was sent to Costa Rica to do a pre-buy on a Bell 407, for instance," she continued. "They were really interested in buying it. They had all the information on it — pictures and everything — which is where most people would go ahead and pull the trigger. The company decided to do a pre-buy. I think it was somewhere like $4,000 or $5,000 between my pay, transportation, hotel, and food. I ended up finding a lot of ticket items on the aircraft. They were able to use those and negotiated the price down $70,000. It pays to do a pre-buy."

Huffman emphasized the same point. "Make sure you have a solid pre-buy with a competent maintainer who not only goes through the aircraft, but also the logbooks to ensure all required maintenance was done and properly logged," he said. "Know what time is left on time-limited and TBO components. If anything was missed, there is a higher-level inspection that must be done and that adds up."

Once you have your aircraft with information from your pre-buy in hand, finding a maintainer with experience with your make and model, including updated factory training, will help you best maintain your aircraft. By partnering with a trusted maintenance provider, owners can leave the work of tracking, maintaining, and logging the maintenance as per all the regulations and requirements to someone else.

"A reputable maintainer will set up a maintenance program for you, carefully tracking your maintenance and keeping you informed on what maintenance is coming due," Huffman said. "For instance, I maintain a tracking sheet for all of my customers. If they agree to come to me for all regular maintenance, I will provide them with discounted labor costs.

"Of course, if they've flown to another state and maintenance comes due, I encourage them to have it done there," he continued. "First and foremost, I want their aircraft safe. Most maintainers will offer this kind of program and provide you with a maintenance agreement to sign. That way we can ensure your maintenance is up to date and properly recorded. Having a maintenance program also helps you when you plan to sell the aircraft. All the helicopter's maintenance is in the logbook and recorded in the maintenance program. It is very simple to look through the maintenance history and find everything you need."

An added bonus: with a maintenance program, your maintainer will be able to help you most accurately predict upcoming costs based on how many hours a year you will fly the helicopter. This takes the mystery out of what it will cost to maintain your aircraft per flight hour and per year.