BUYING A HELICOPTER
The benefits of buying and upgrading your helicopter
Depending on the aircraft you choose, and the work needed to upgrade it to your specifications, you could even come in under budget.

By: Jen BoyerPosted on: July 3, 2023
You've done your research. You identified the best helicopter make and model to suit your needs. You have a list of exactly what equipment you want onboard and how the aircraft should perform. You have a budget. Now you're searching for a match.
And searching. And searching…

Chances are, if you have a lot of specific wants for your aircraft, you will have a hard time finding your ultimate dream machine. The good news is, your chances of finding your 'pretty close to perfect' machine get exponentially higher when you're open to making a few modifications after a purchase. Depending on the aircraft you choose, and the work needed to upgrade it to your specifications, you could even come in under budget.

Start by searching for your chosen make and model. First, look at the aircraft in terms of overall health and time left before major component overhauls and compare prices. If you find what looks like a great deal, start looking at its possibilities.
"The first thing you should do when you find an aircraft with an acceptable amount of time left at a great price is make sure you invest in a third-party pre-purchase inspection," said David Brigham, president and co-owner of AeroBrigham of Decatur, Texas. "You could find a really good deal, and if you can verify it has no surprises and all is in order through that inspection, grab it. A good maintenance or completions shop can turn it into your ideal helicopter."

Brigham recently experienced this himself with Marion County Sheriff. The agency came to him seeking a Bell 407 that it could turn into a law enforcement helicopter. He found a privately-owned corporate VIP Bell 407. Though it had none of the agency's wish list items, the price was very attractive and the inspection proved it was in great shape. Brigham purchased it and performed the completion work to incorporate all of the customer's required equipment — and did it all in budget.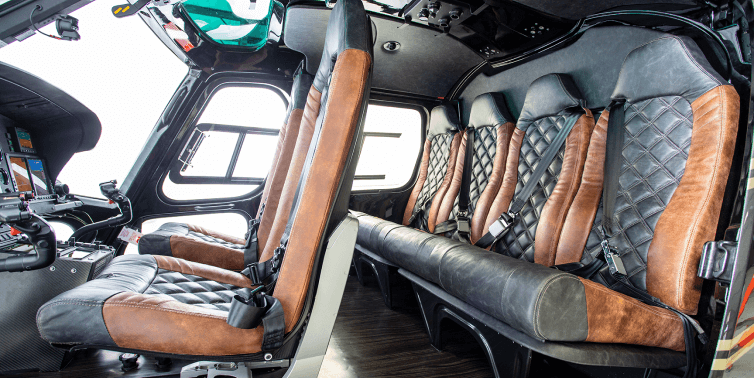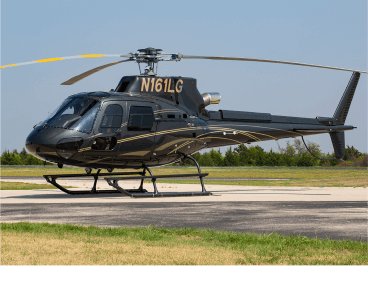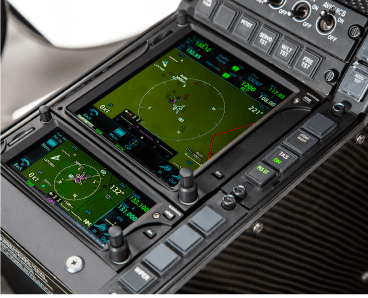 The same strategy works for people looking for a personal aircraft. Unlike typical used cars, helicopters can be stripped down to their bones and rebuilt to your specifications.

"Last year, we had a customer who found a good deal on a helicopter that needed maintenance — a fixer-upper if you will," Brigham said. "He got a hold of us to see what it would take to make it the aircraft he wanted. We reviewed all the maintenance needed and the equipment he wanted to add. Once we had the scope of work exactly where he wanted, we took the aircraft, took all the avionics and interior out, overhauled components, performed the needed maintenance, put in new upholstery and all new avionics, and repainted it. When it left here, it looked like a brand-new helicopter. He had his dream helicopter."
Better than new
Jon Davis, vice president at Wysong Enterprises in Blountville, Tennessee, has watched customers who considered purchasing a new helicopter save considerable time and money with this approach.

"With supply chain issues, the OEMs can have two or more years of lead time for a new aircraft," Davis explained. "Last year, customers were telling me there were three-to-five month lead times for OEM maintenance — that's just to get in for maintenance or upgrades. When customers find a used aircraft and bring it to us, between lead time and the work, we could have that aircraft in the field in six months or less — compared to two years or more — and for a lot less money had they purchased new."

Davis also emphasized that maintenance and completion shops have lower overhead than the helicopter OEMs, many of which will do upgrade and completion work on used helicopters. This often leads to not only shorter turn times, but also less expensive work.
The list of upgrades, additions, and completions for helicopters is vast. Avionics upgrades are some of the most common needs. For VIP and personal aircraft, those can include Bluetooth for music, as well as cellular and satellite for calls, streaming internet, and tracking, noted Brigham.

Other popular personal aircraft and VIP use requests include air conditioning and bleed heat; upgraded upholstery; wood finishes; custom lighting; window and windshield replacement; instrument panel replacements; video capabilities; video entertainment systems; and interior and exterior painting.

For those that want an aircraft for their own use, yet would like to make it available to a company to lease when needed for other jobs, a few customizations can make the aircraft multi-mission capable.

"We had a customer that did utility work, but also took VIPs out on investment scoping missions," Wysong's Davis explained. "We built their cabin so it was easy to swap out their mission equipment and make it a VIP helicopter in about two hours with little to no risk of damaging the aircraft."

It's also possible to boost your aircraft's power and performance with upgrades. Several STCs exist to replace rotor blades, tail rotor blades, and even engines and related components.
Finding the right shop for you
When it comes to finding the ideal partner to make your new-to-you helicopter your dream machine, Davis and Brigham emphasize the power of word of mouth. Talking to other helicopter owners about where they had their work done or who they know who has had similar upgrades will get you headed in the right direction.

"A great place to ask around and get word-of-mouth recommendations is tradeshows," Brigham said. "You can also see the work of many reputable places for yourself and find their former customers who can share their experiences. Tradeshows also give you a look at the financial strength of the company. If they're investing in being at tradeshows, they're most likely financially stable and will stand by their work for years to come."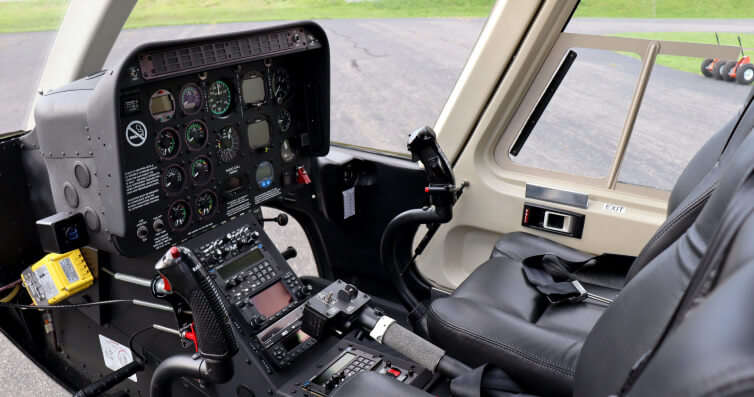 Brigham also recommends asking to talk to past customers to learn about their experiences. A reputable company will have no hesitation to provide references, he said.

Davis emphasized seeking a shop with experience in your aircraft's make and model. If you purchased a Bell 407, for instance, you don't run the risk of issues on the other end or extended time to do the work if you choose a shop with considerable experience with that type, he said.

"That said, I do know of a shop that is expanding, and they hired some very qualified technicians who know how to do the new work; while they don't have a lot of experience in the new area they're advertising, they are probably not a bad bet," Davis said. "So, treat lack of experience as an orange flag rather than a red one, and make sure you do your research. There could be a benefit to going to the shop with the newer service close to home versus sending your aircraft across the country. Just do your homework and know the risks going in."

Your broker can also be a source of shop names to research. Brigham warns buyers to still do their homework, however. While there are great brokers out there, a broker could have an arrangement with a specific shop or a dispute with another one, he said.
"I always encourage people to ask those who have had the work done, and ask the shop for references, then check those references," Brigham said. "When you've done that level of research, you can feel pretty certain you've found a good company."