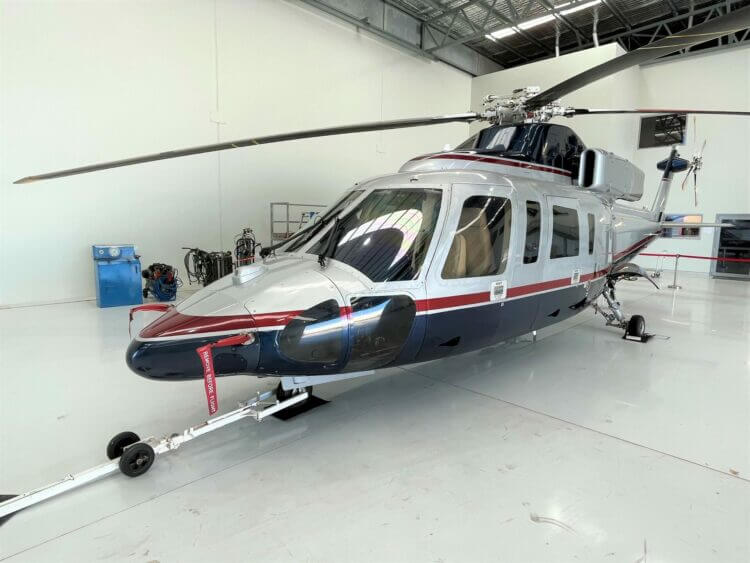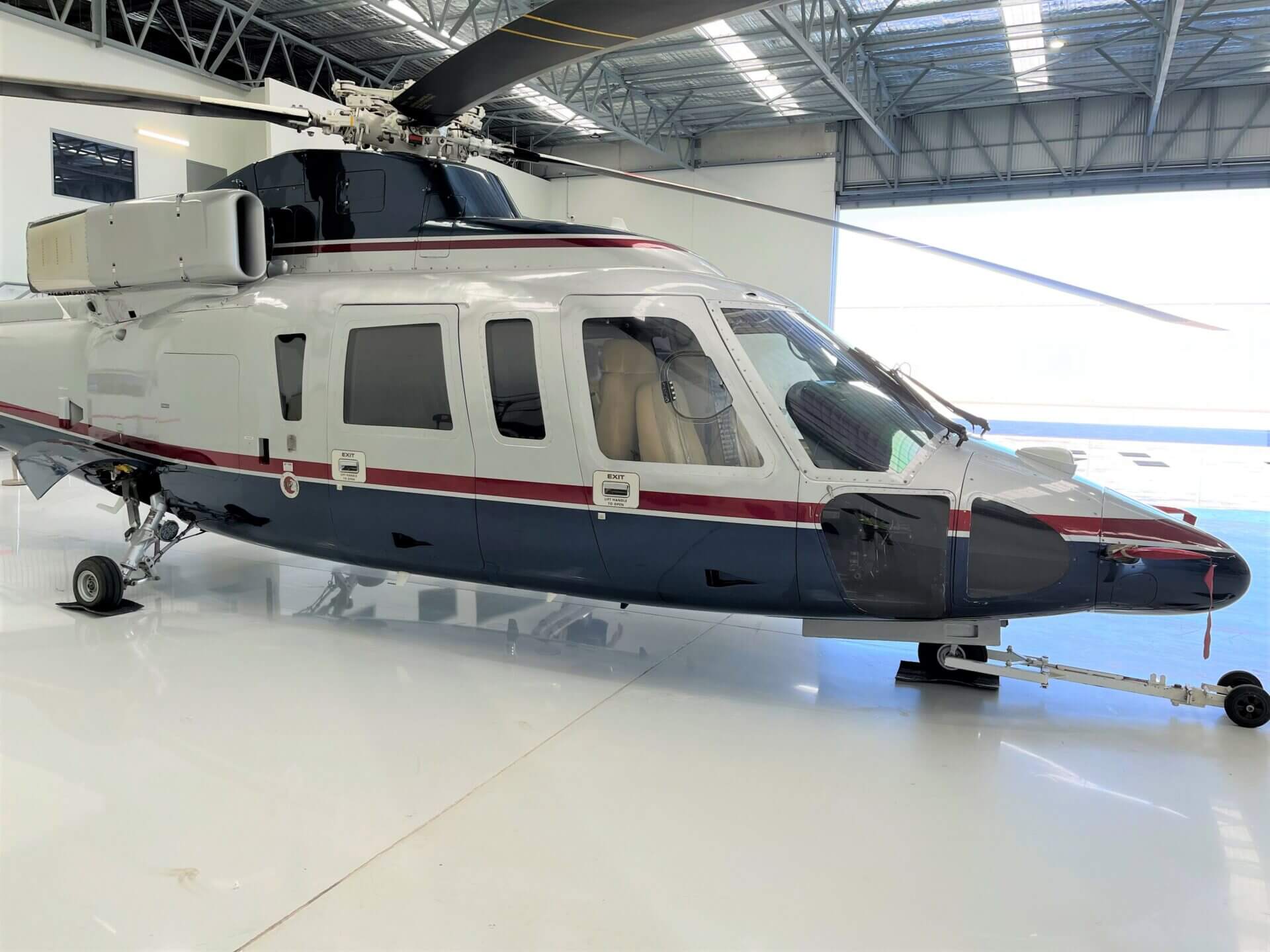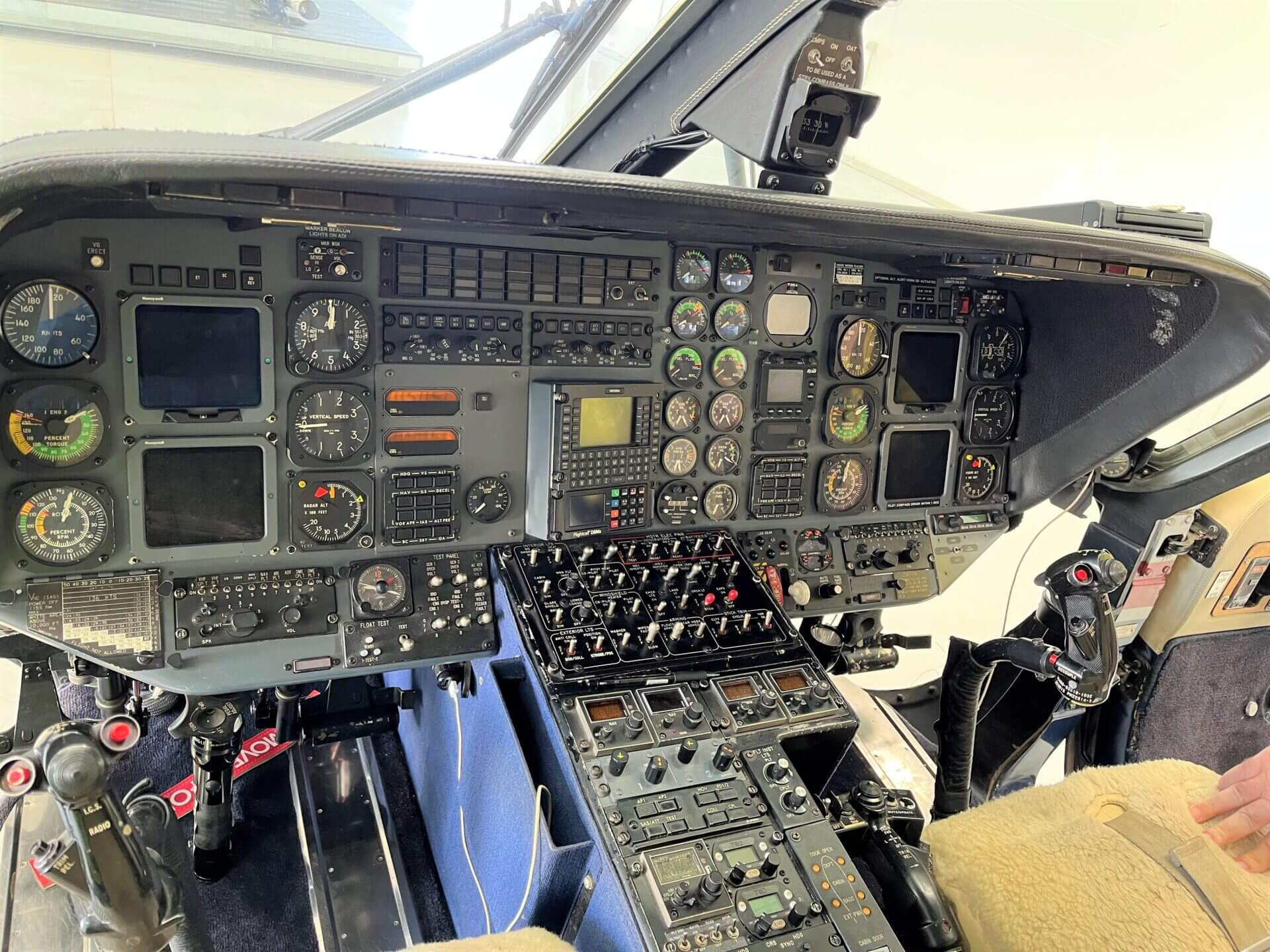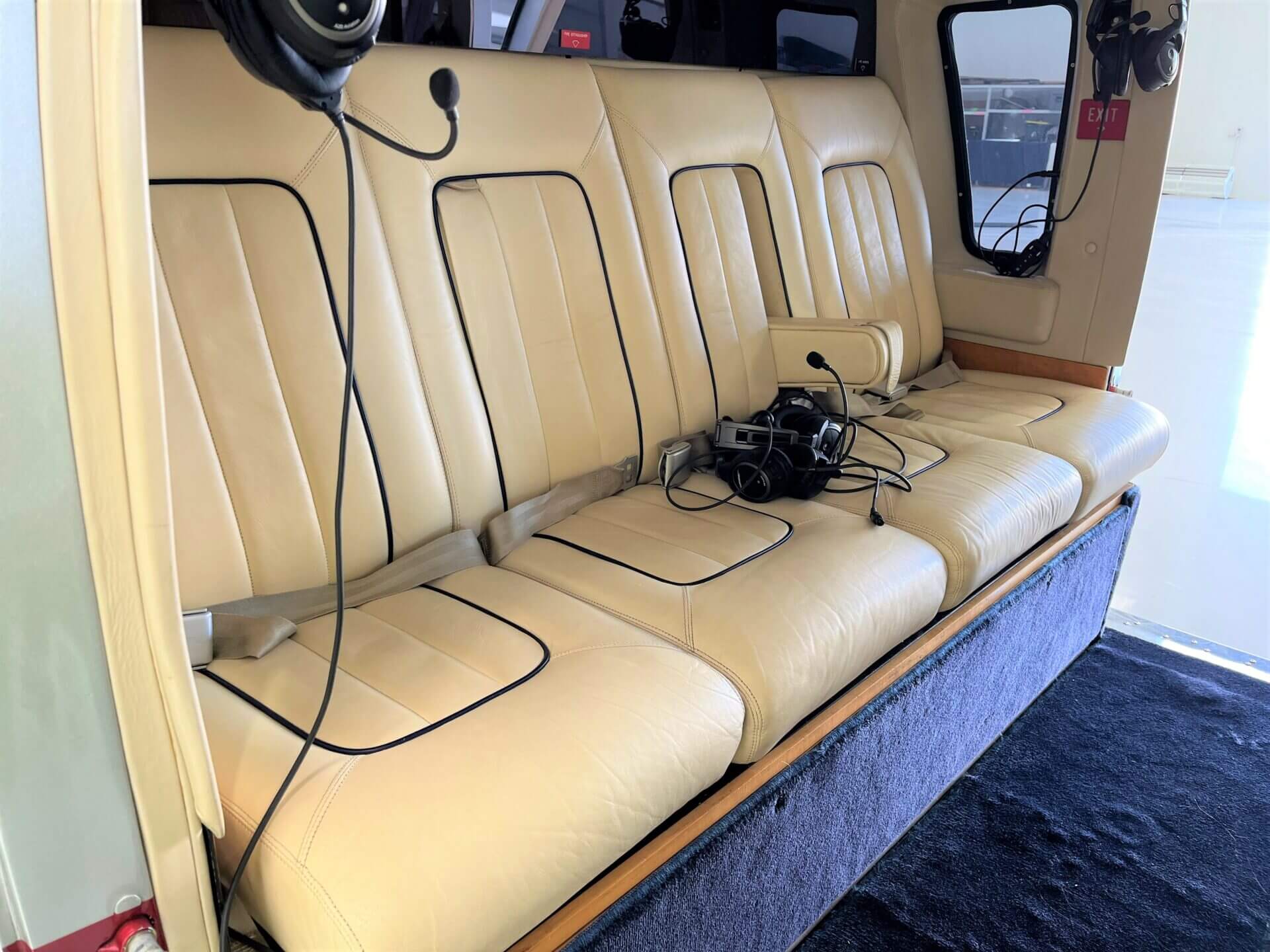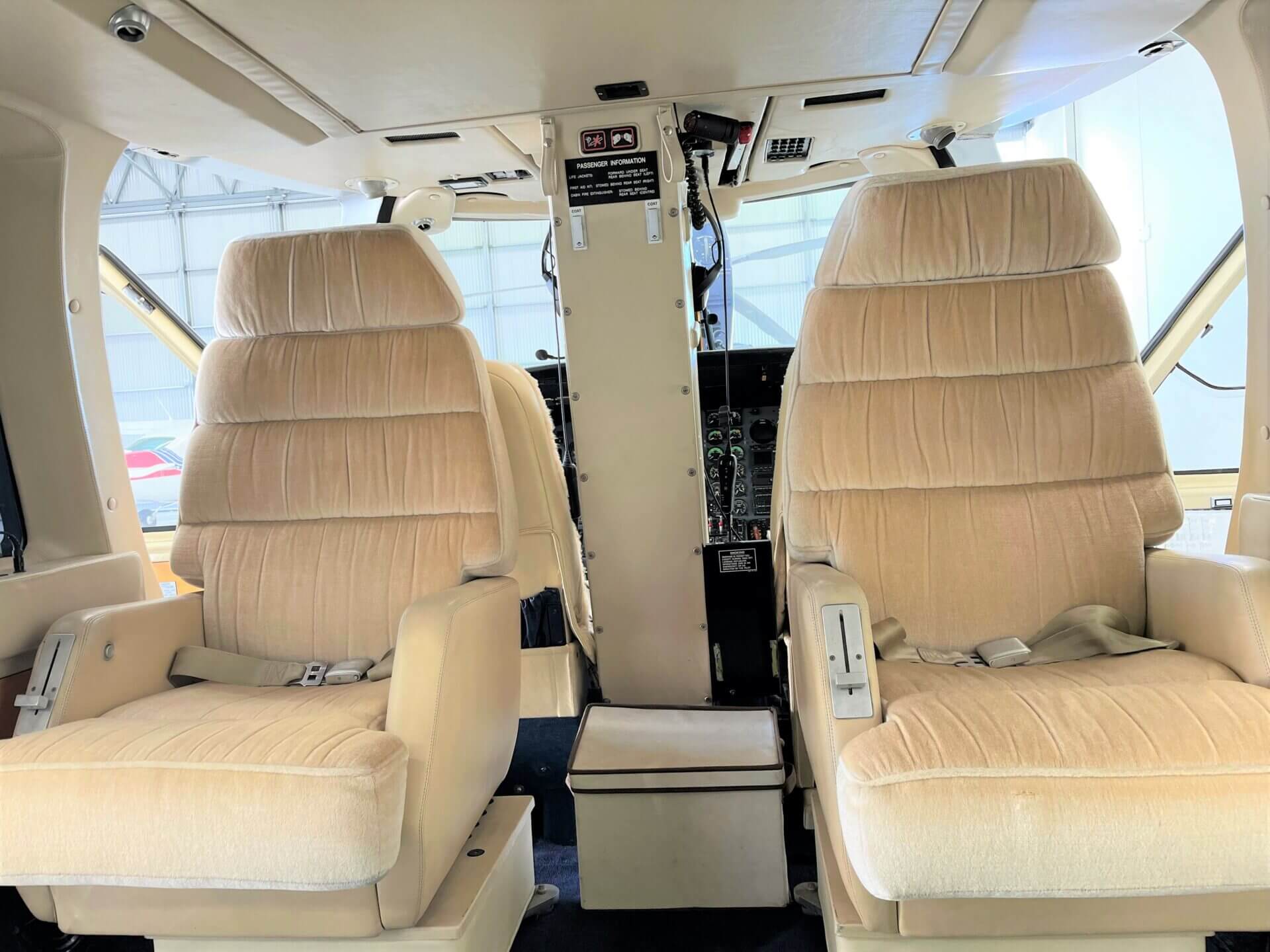 Description
Configured for VIP operations, this S76-B aircraft is certified for single pilot IFR operations.

It has a retractable hydraulic undercarriage and an emergency pop out floatation system fitted.

In addition to the aircraft, the asking price includes approximately USD $3 million worth of spare parts, including a spare engine which can be used LH or RH side, two serviceable pre-mod main rotor blades, two tail rotor blades and auto pilot control boxes.
general characteristics
EQUIPPED WITH:

• Air Conditioning
• Auto Pilot
• Emergency Pop Out Floats
• 10 x Life Vests
• Bendix King Audio Panel
• 2 x Bendix King VHF Radios
• 2 x Bendix King VHF NAV
• UHF Radio
• Transponder
• Radar Altimeter
• Honeywell Weather Radar
• Ryan MFD
• ELT
• Sat Phone
• Ryan TCAD
• 2 x Fire Extinguishers