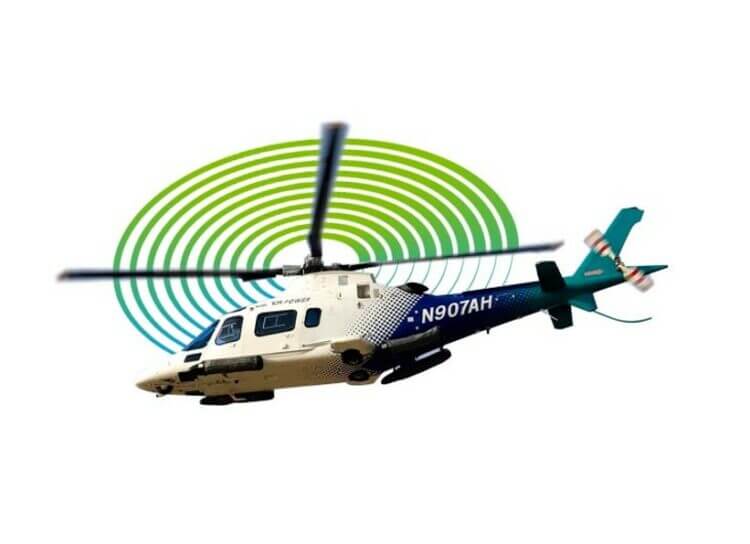 Description
We are selling 20 helicopters (6 Agusta 109E and 14 Agusta AW139) as well as an extensive list of A109 spare parts for one owner in a tender.

For picture specs, component times and further technical info, please visit:
https://www.dropbox.com/sh/5ru0j1szjluhy1t/AAC8BihEKdygp0Ngnf-wXV35a?dl=0

To see all helicopters taking part of the tender, please visit www.avionmar.com or see the other listings of our company here on HeliTrader.

For further info on the tender dates, process etc. please contact Rene Blum at +43 676 65 29 000 or [email protected] or contact us during EBACE at our stand AD_34 at the static display!
avionics
Single Pilot IFR/ENAC-FAA Avionic Package (King Silver Crown Line)
AFCS 3 Axis Duplex (Honeywell SP 711)
Combined VOR/GPS/VHR CNS Garmin 530 in lieu of the ADF (KR 87), VHF#2 (KX165) and GPS (Trimble 2101)
Copilot flight/navigation instruments including
- LCD EADI & EHSI Barometric altimeter
- Air speed indicator
- Vertical speed indicator
E.L.T. (three frequencies) C 406 2HM (Artex)
EFIS Pilot/Copilot on Command Switch
Weather Radar (displayed on LCD) RDR 2000 (Bendix/King)
TAS SKY 497 (Goodrich)
VHF/FM NTX 138/Th250 (Nat)
Marker Beacon KMR 675 (King)
Radar Altimeter AA300 (Honeywell)
VHF-COM/NAV KX165 (King)

equipment
Factory installed additional equipment
Dual control fixed parts (Copilot cyclic & collective sticks are removable)
Rotor brake
450 W retractable landing light
Engine compartment fire extinguishers
Radio master switch with ground function
Airframe hour meter
Baggage compartment extensions (1,9m)
Reinforced pilot/copilot windshield
Sliding windows PAX cabin doors
Emergency floats provision
Emergency Floats Kit with two 6-man life rafts
Survival equipment (8 life vest)
External loudspeaker
Pulsed chip detectors (transmission and engines)
Strobe light on horizontal stabilizer
Ship deck mooring fitments
Accelerometers

Optional Equipment
HEELS
Baggage smoke detector
Baggage door opener actuator
TV camera for baggage door (coupled to Max-Viz MFD)
Max-Viz enhanced Vision Sytem (EVS-1000) with display
Engine washing kit
PSB-100 (HUCAB) digital audio passengers briefing system (with cabin speaker coupled to pilots ICS, for PAX announcements)

Detachable Equipment
6 (six) PAX leather cushions plus 6 (six) headrests
Engine air particle separator (inclusive of modified cowlings)
Copiliot cyclic and collective sticks
Dual litter kit

interior
Air conditioning Garret ECU
Air conditioning water separator
Primer finished cabin walls
Vibration dampers installation
"CONVERTIBLE" interior including
- Soundproofing
- Tinted liners
- all seats covered with fabric
- 3 seats, central bench with individually
foldable back panel
- 3 seats, aft bench with individually foldable
back panel
- 3 points shoulders harness with inertia reels
and safety belts for all seats
- Reading lights
- Advisory lights
Illuminated pilot/copilot chart-holder
Upper transparent curtains

general characteristics
Additional configuration variants
Centered nose landing gear advisor
Fuel qty cannon plug relocation
Fuel filter sump drain modification
ICS system modified for David Clark headset jacks
New air conditioning outlets plus 2 additional outlets
Floats arming switch relocation
Higher spring floats inflation switch
Baggage door reinforced hinge
Extension of max. ext. temperature limits (ISA + 35°C)

Operational capability improvements
3000kg M.T.O.W. Extension as per STC FAA SR01848NY (3 tons MTOW)
VLE & VLO Extension up to 140 Kias
Ripple damper
ASTRONAUTICS type Pilot & Copilot LCD EADI and EHSI (instead of KRATOS type)

disclaimer
These particulars have been prepared by Avionmar from information provided by the sellers and are intended as a general guide to the aircraft. Avionmar cannot, however, be liable for any inaccuracy. Avionmar strictly advises any purchaser to check the current and remaining hours themselves in the provided document "Aircrafts – Planner Board". It is up to the purchaser to confirm details of concern to him by survey, inspection and/or enquiry of the seller and to ensure that the purchase contract properly reflects his concern and specific details upon which he may rely. AvionMar always advises an independent survey.