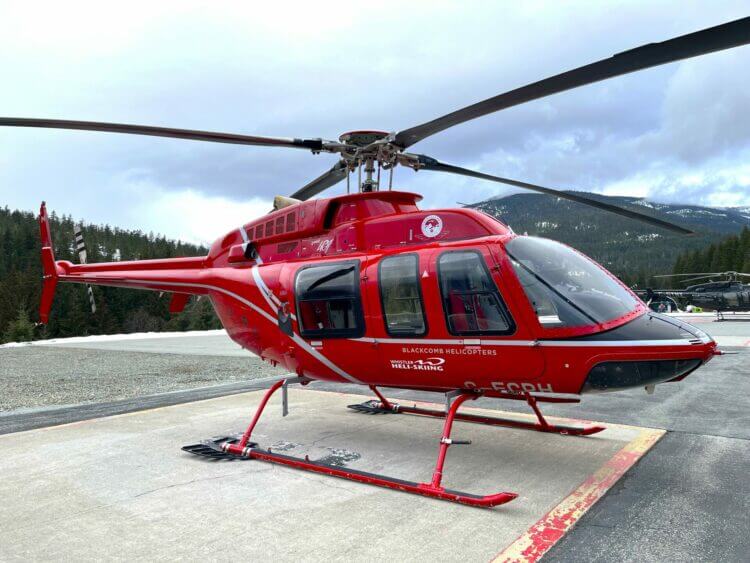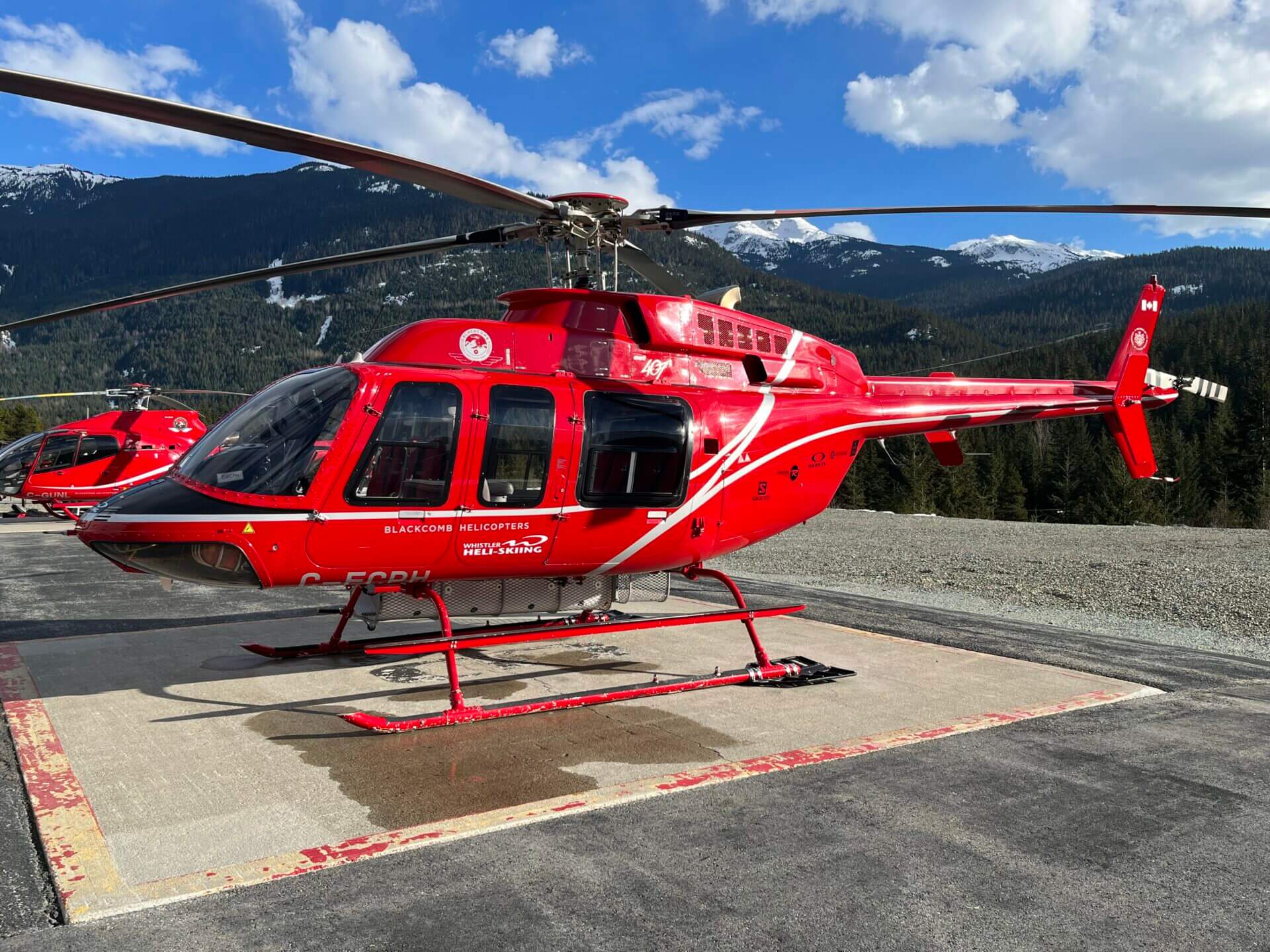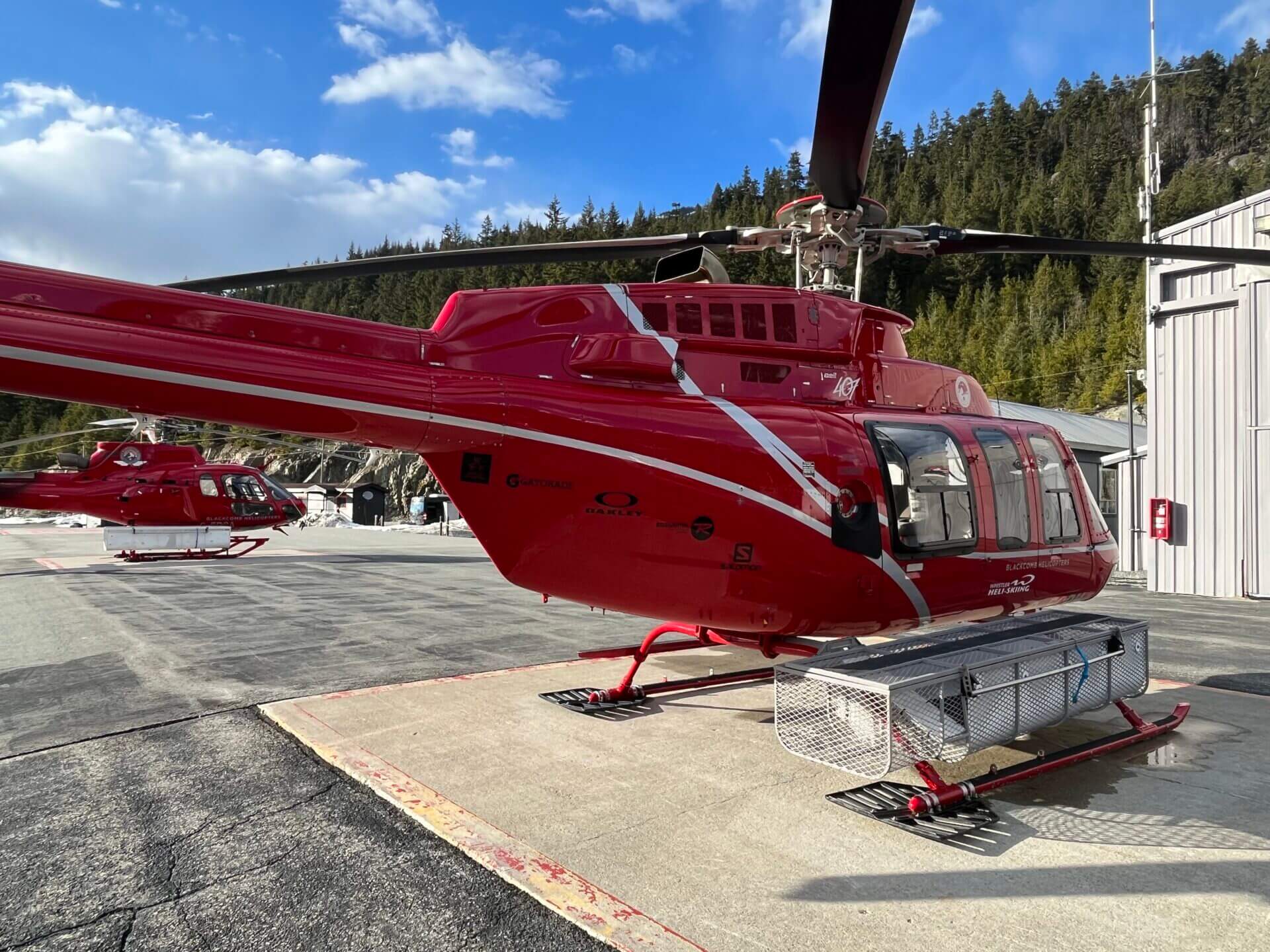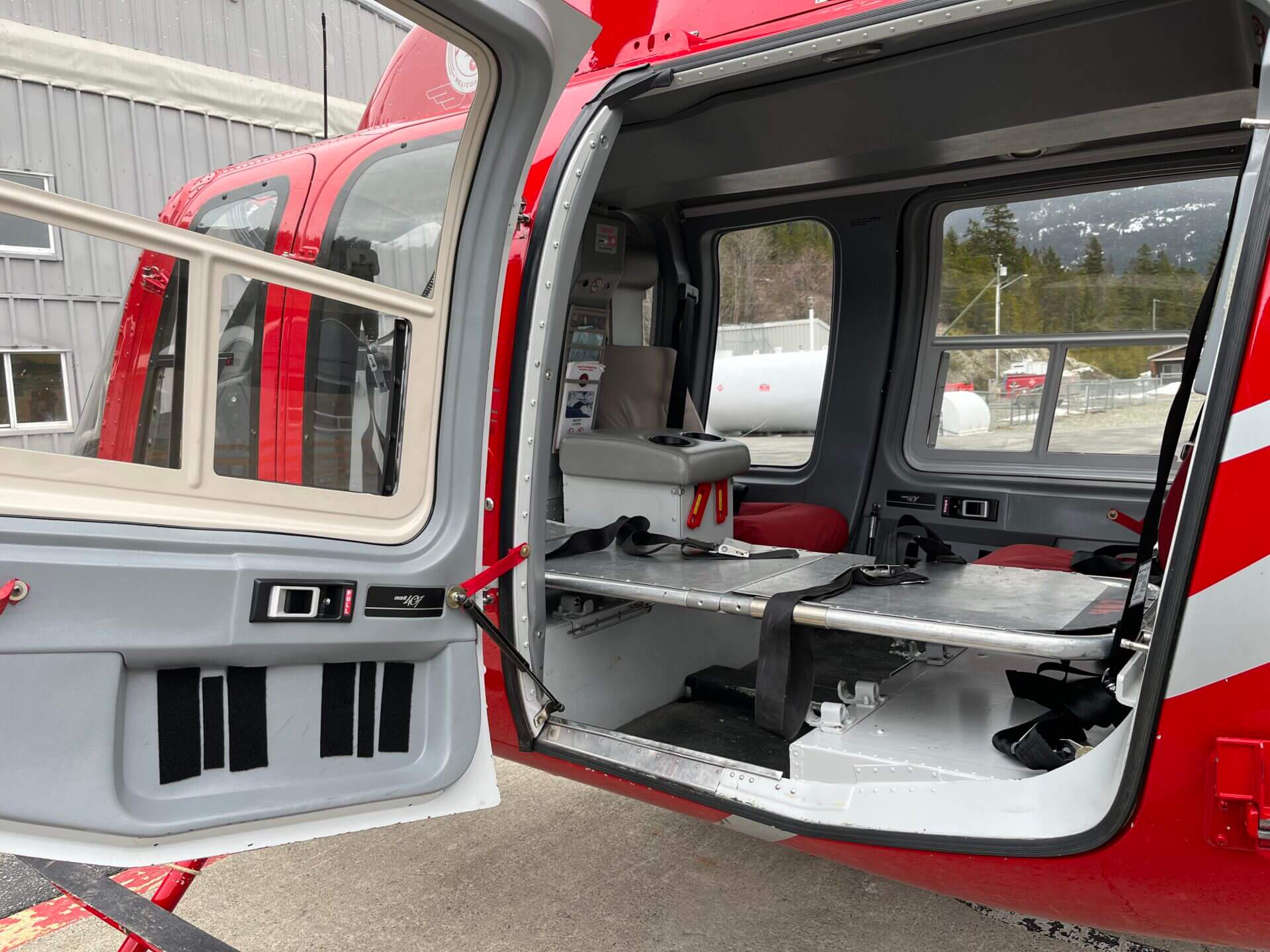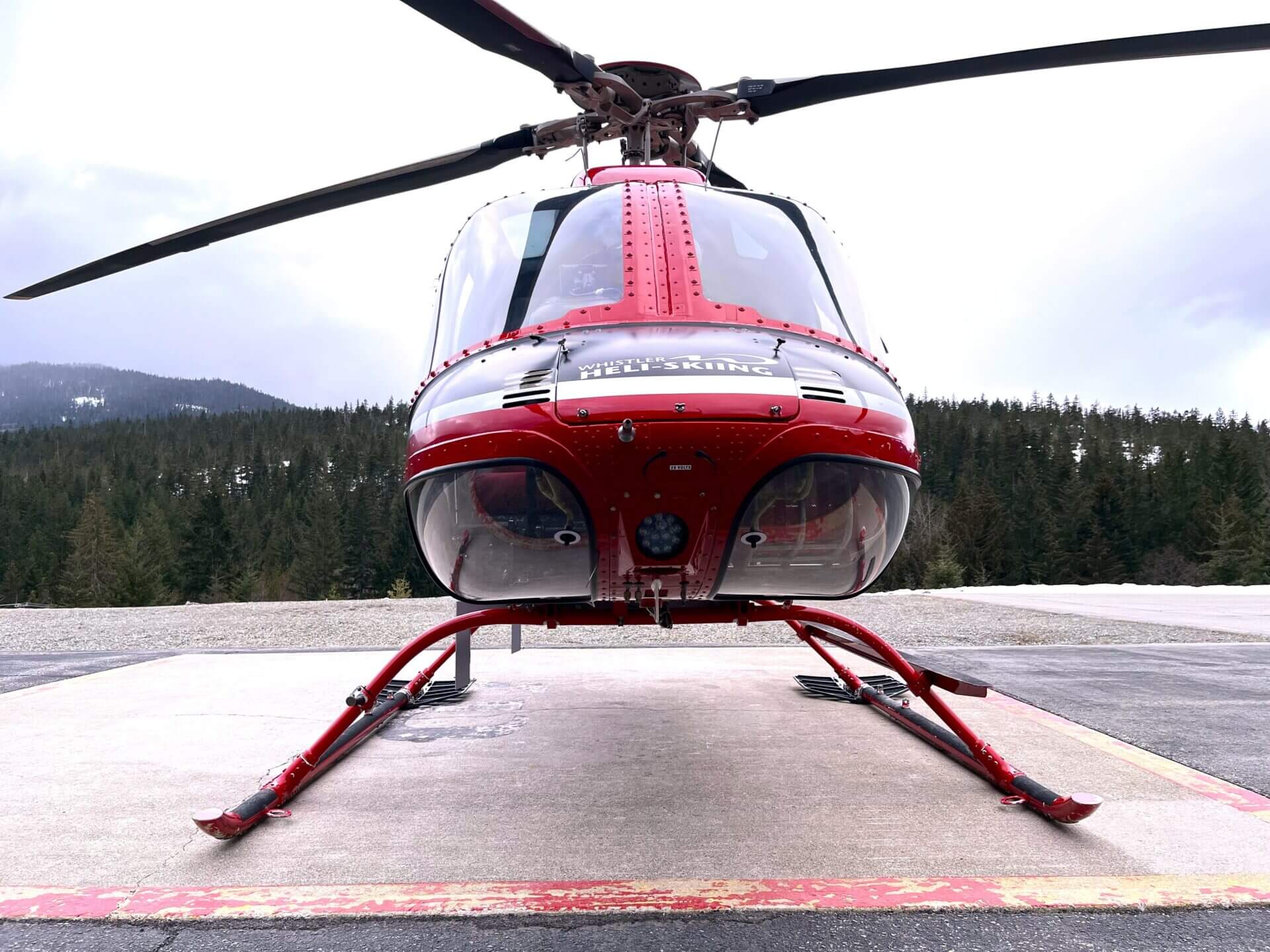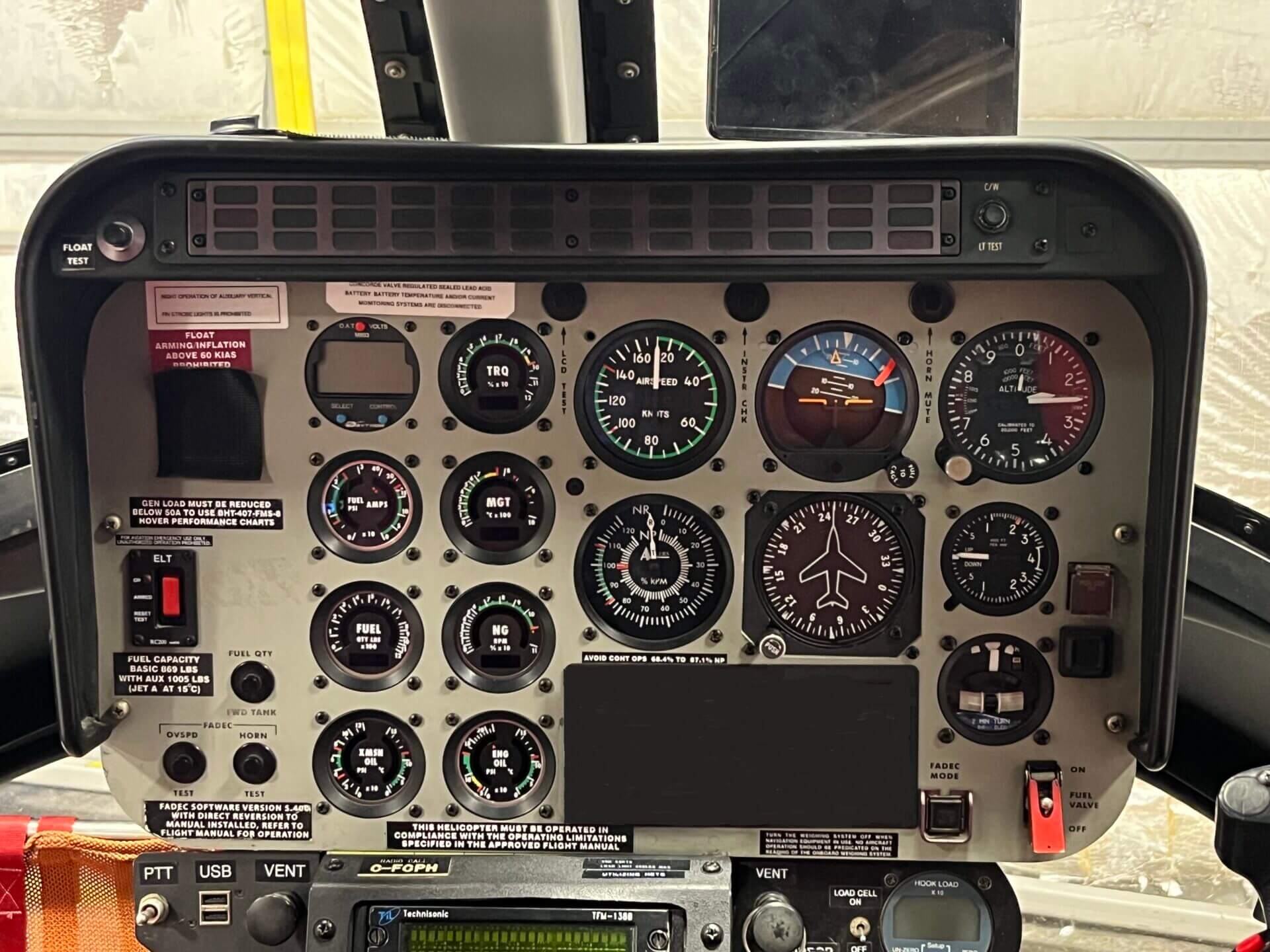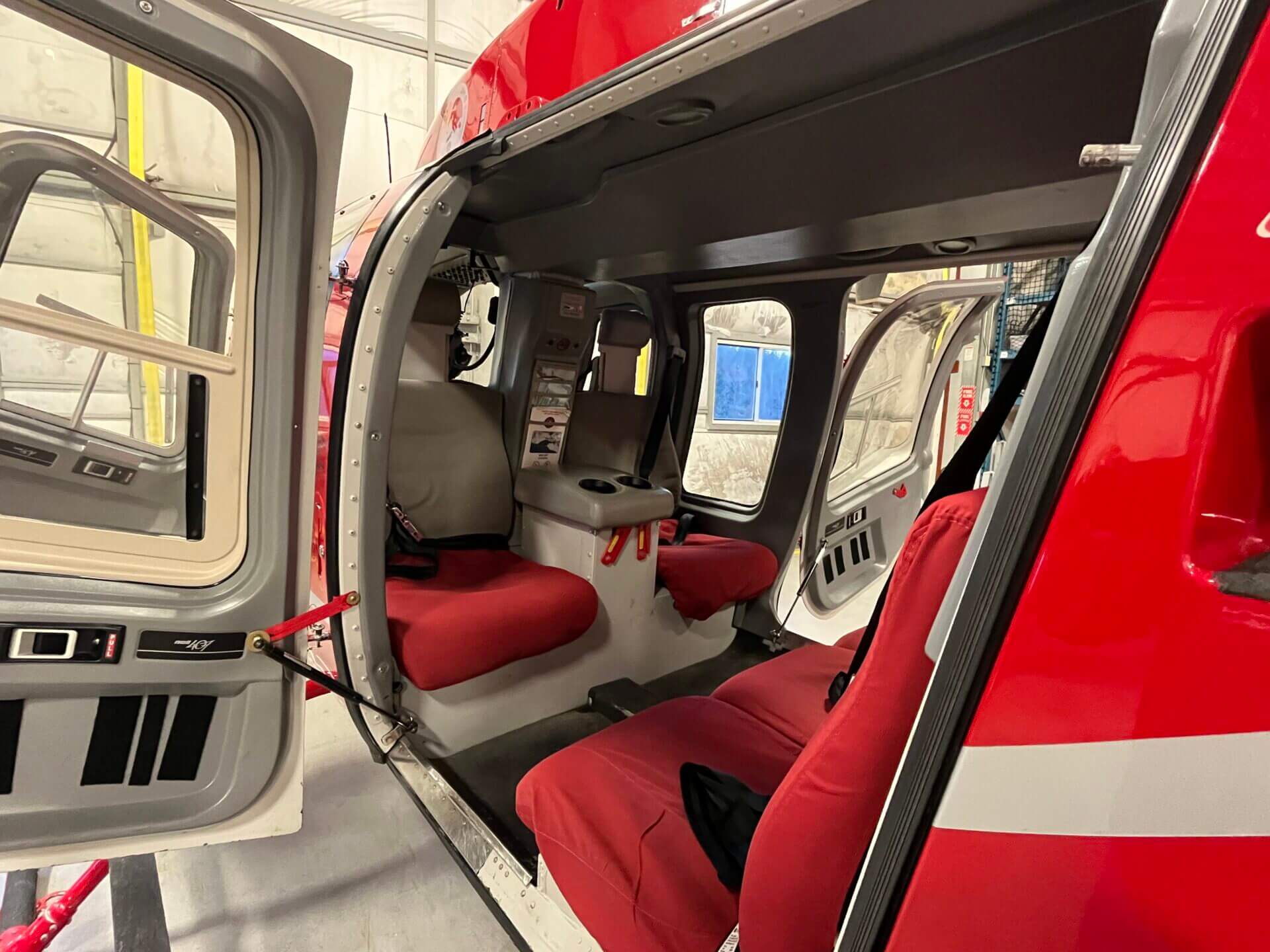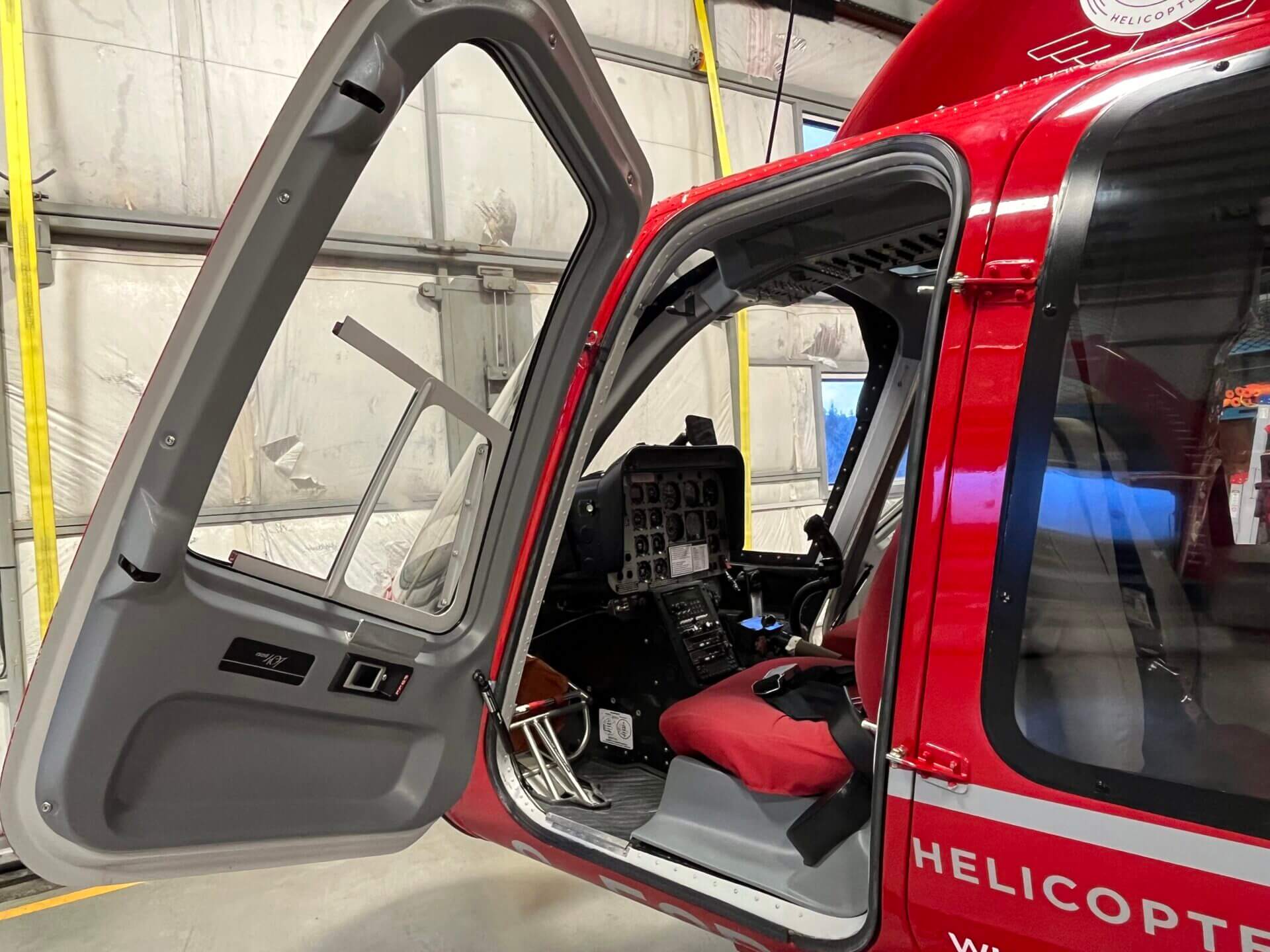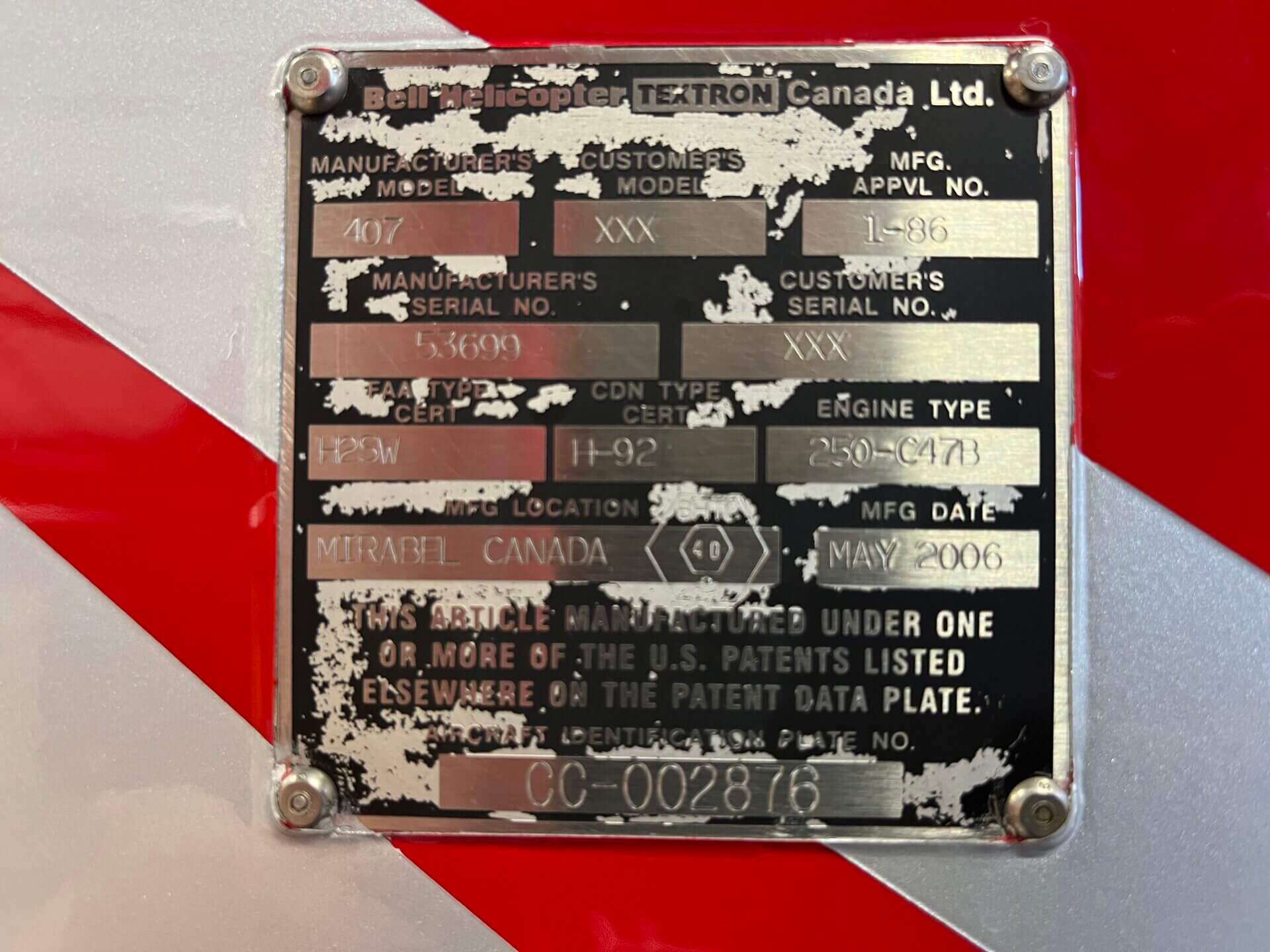 Description
This recently refurbished and very well maintained Bell 407 is fully equipped for a multitude of utility missions including external load work, mountain rescue, heli-skiing or passenger transport. Aero Design Quick Release Heli-Utility Basket is included. 5,250 Lb. Gross Weight Increase Kit embodied.
Aircraft is upgraded with AAI Poly Carbonate Windshields for added impact protection, AFS Inlet Barrier Filter, Air Comm Heater/Defrost, Rotor Brake, Onboard Cargo Hook w/Weighing System, Dual Controls, Emergency Litter Kit and many more options.
Also available for purchase Bell Emergency Floats c/w Skid Gear.
equipment
AAI Poly Carbonate Windshields
Air Comm Bleed Air Heater/Windshield Defrost
AFS Inlet Barrier Filter
Onboard Cargo Hook, Beam & Load Cell
Aero Design Quick Release Heli-Utility Basket
Dual Controls & Adjustable T/R Pedals
Dual Caliper Rotor Brake
BHT Emergency Popout Float Kit Provisions
BHT Aux Fuel Tank Provisions
BHT Litter Kit (Complete w/Folding Stretcher)
Dart High Slope Avionics Console
AAI Tail Rotor Pedal Safety Kit
Paravion Snow Deflectors (Dzus Mounted)
Precise Flight LED Pulse Light
Strobe Position & LED Anti-Collision Lights
AAI Flightsteps
Dart Cargo Mirror
Dart Bearpaws
VIH Co-Pilot Footrest & Cargo Holder
AAI Spacemaker (Baggage Extender)
AAI Pneumatic Door Openers
Crew & Cabin Floor Protectors
Quick Disconnect Door Pins