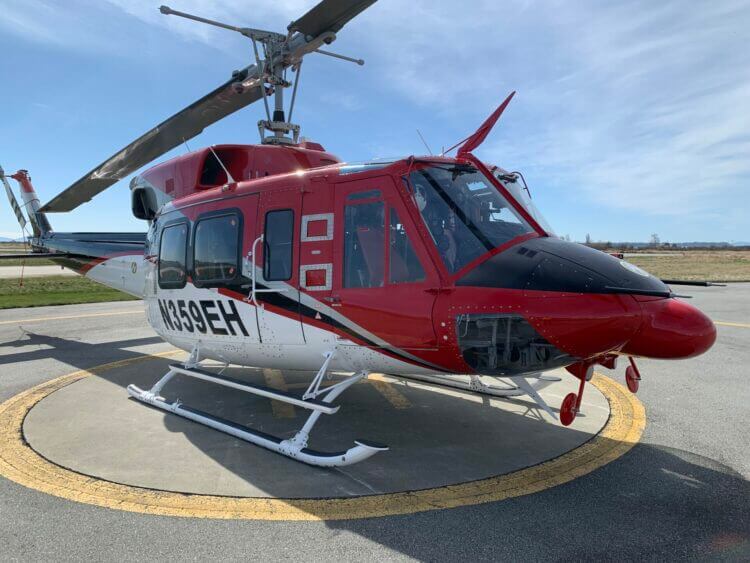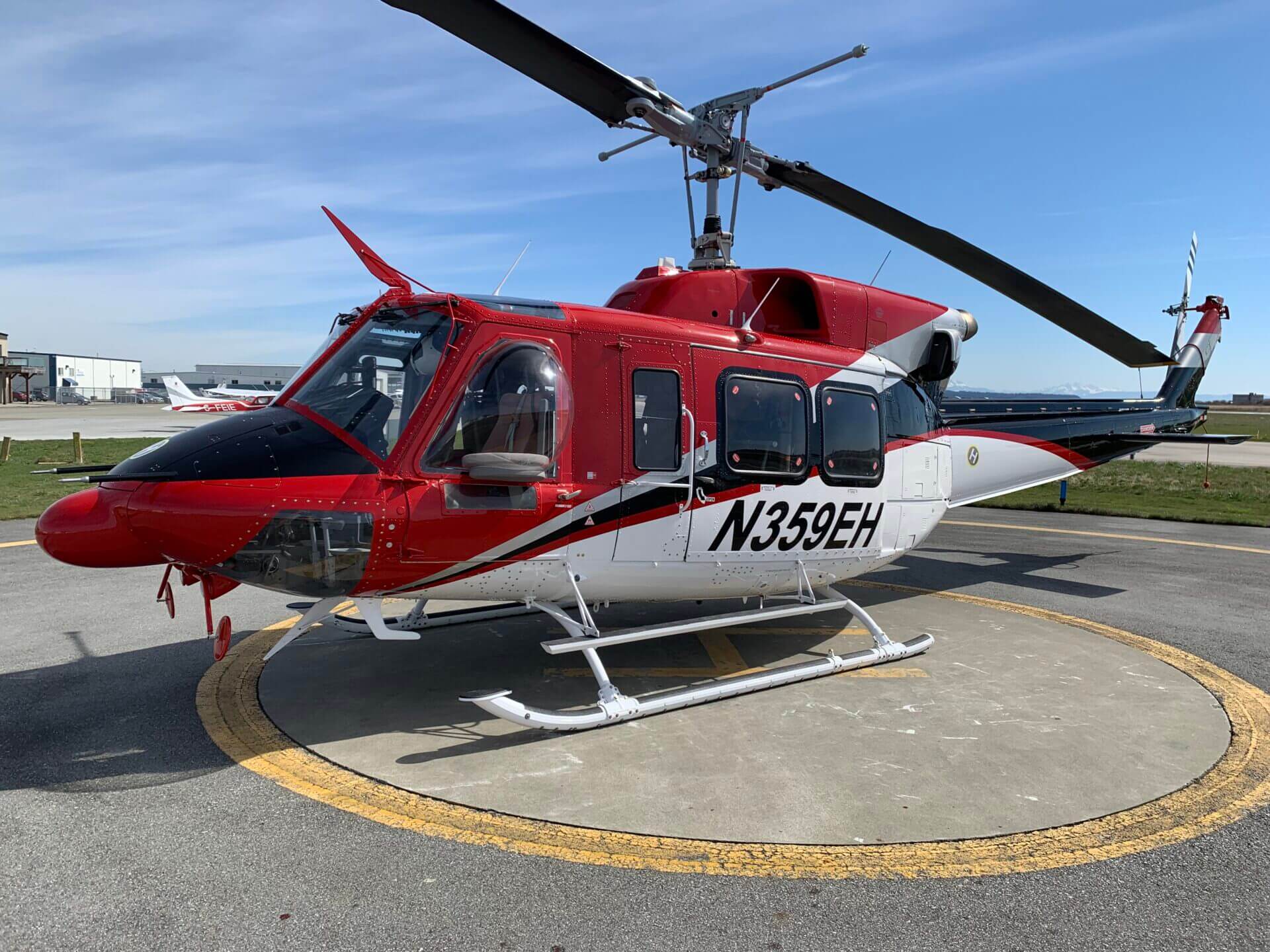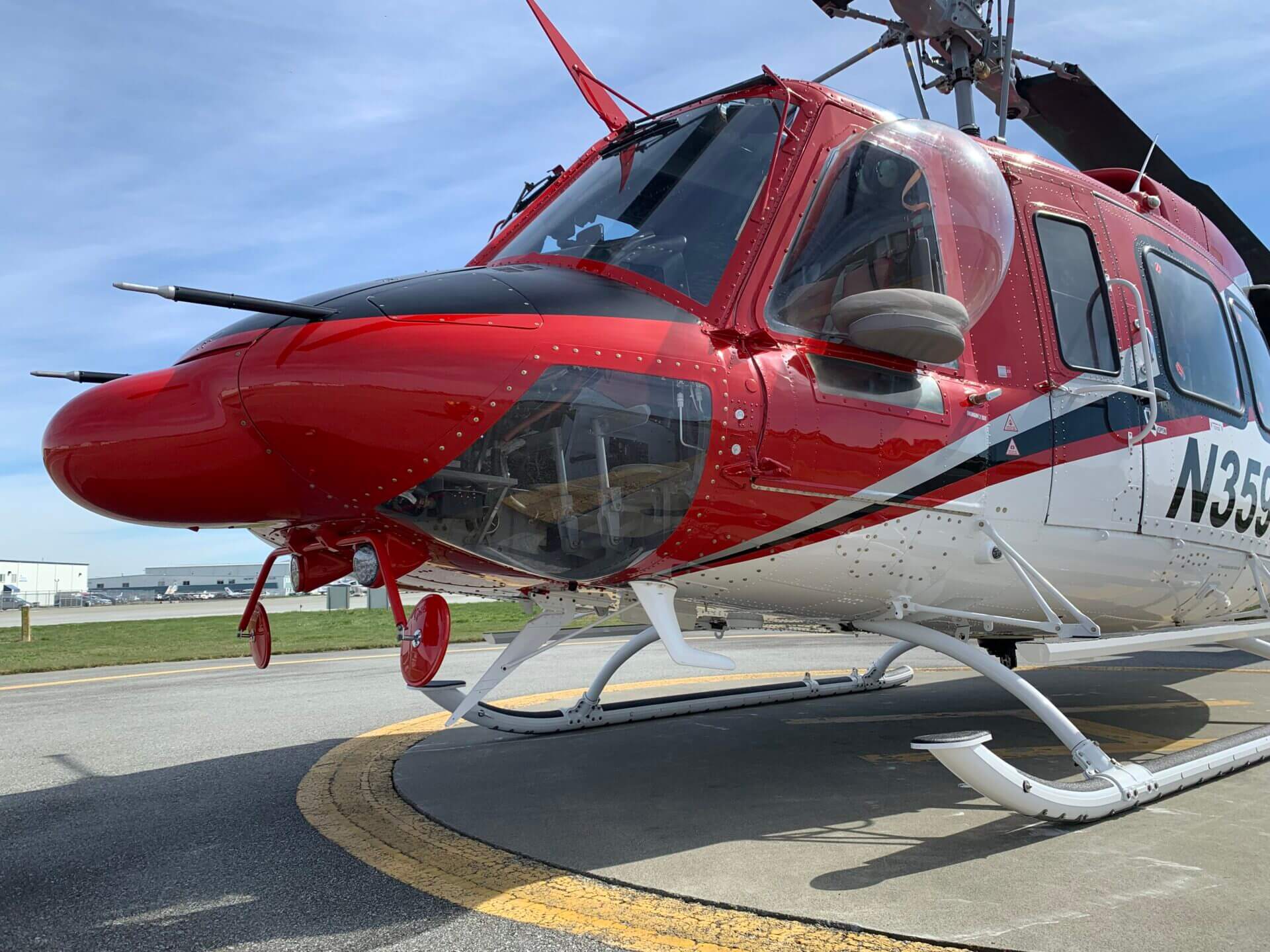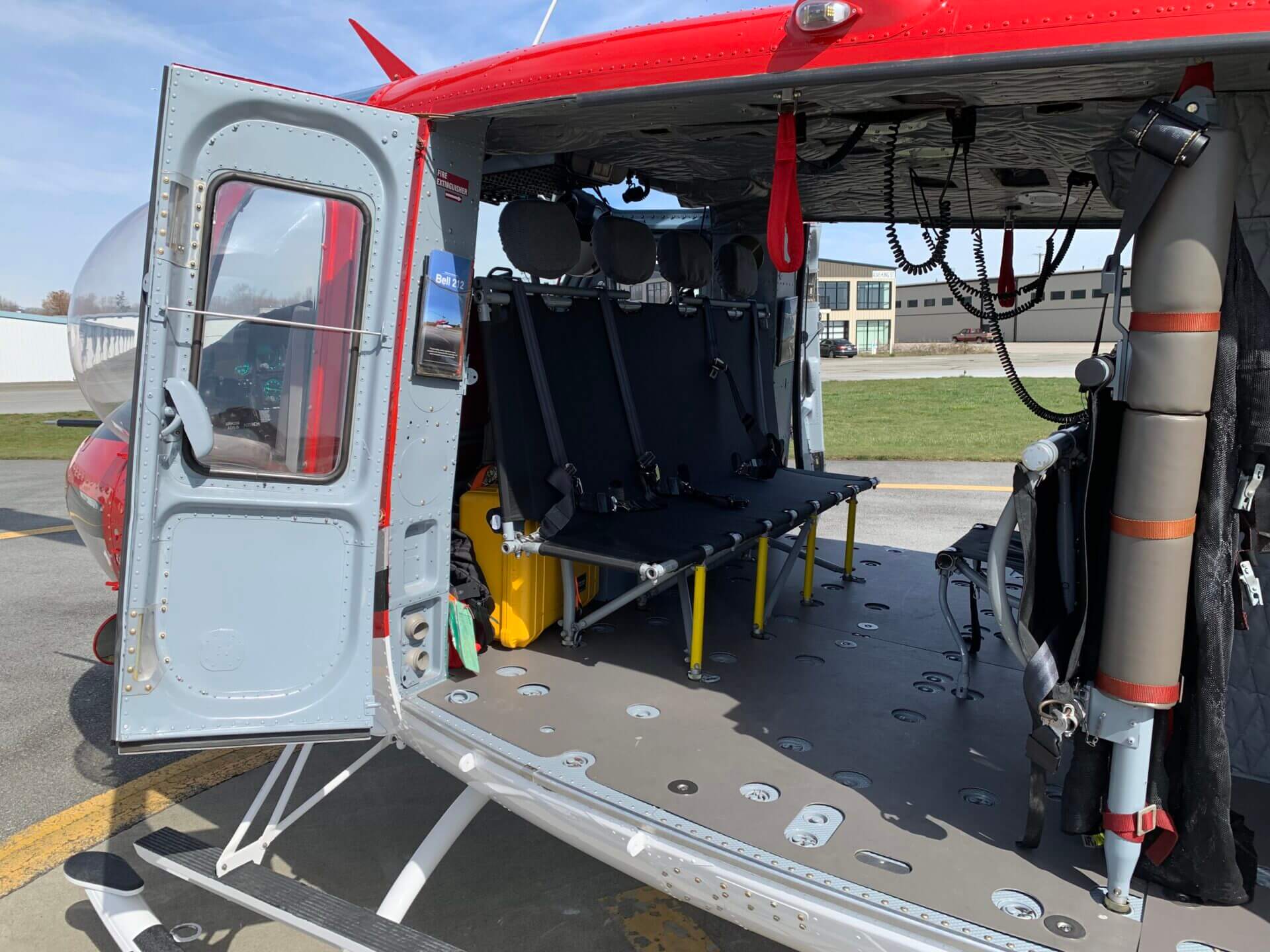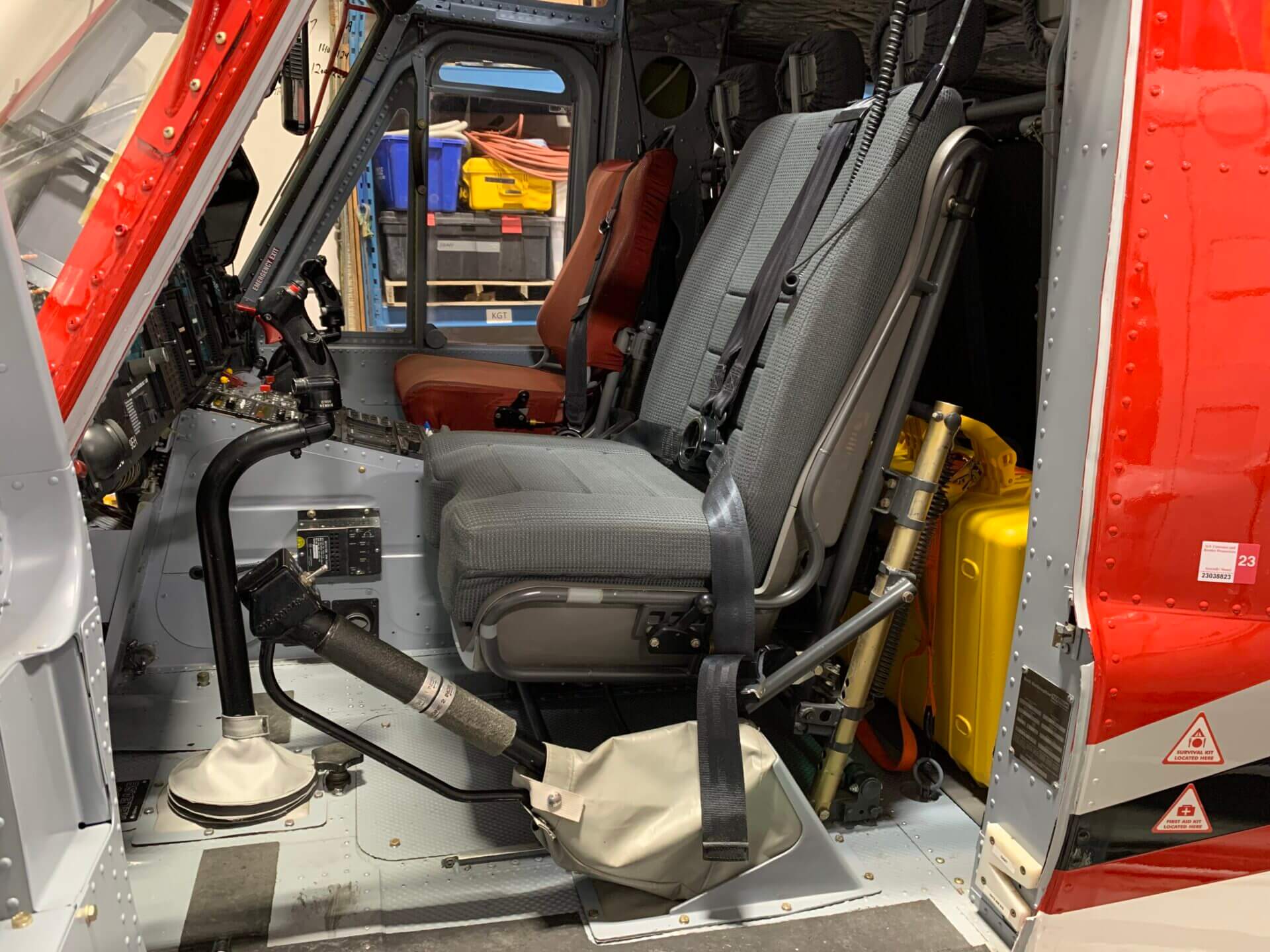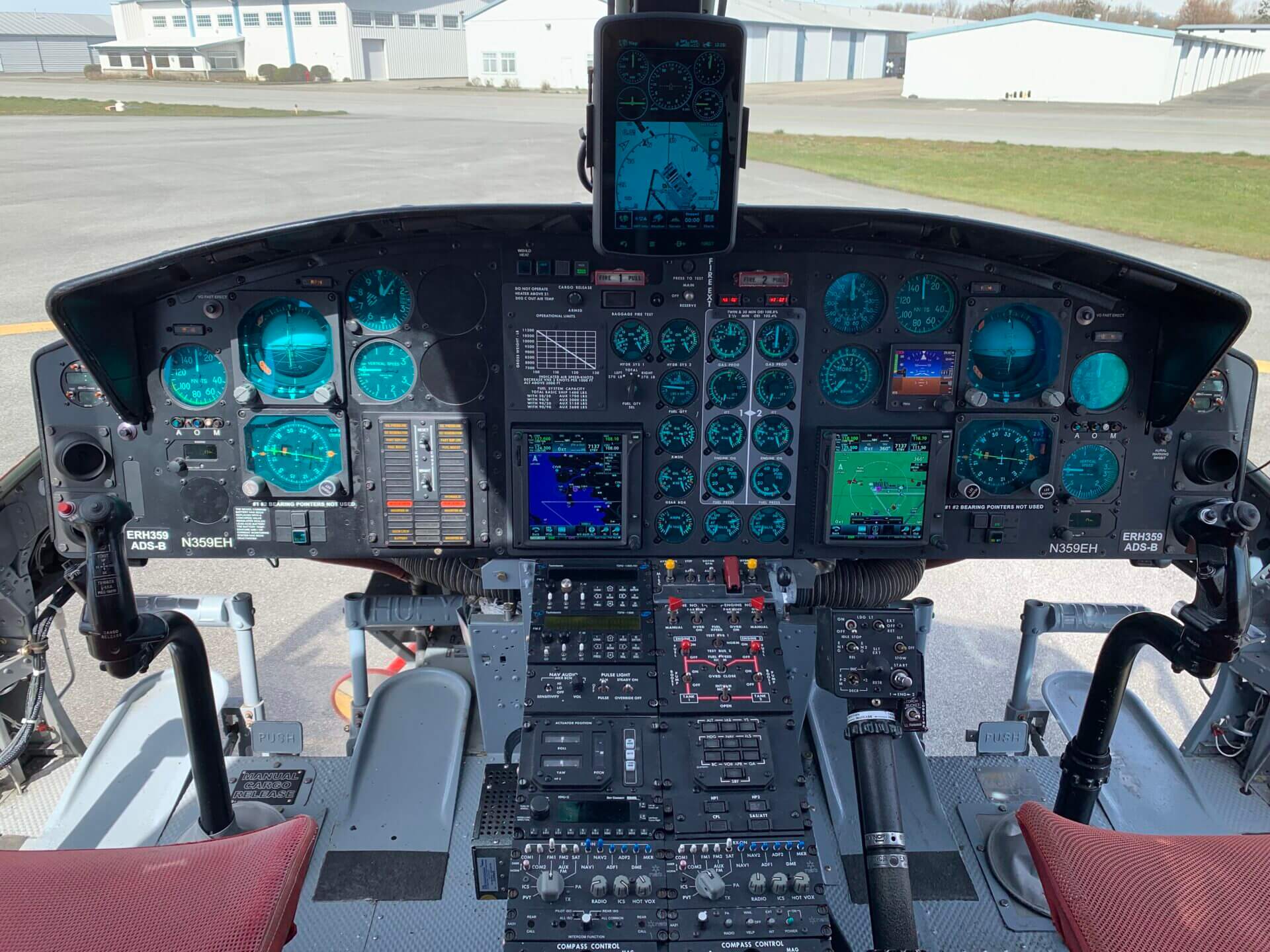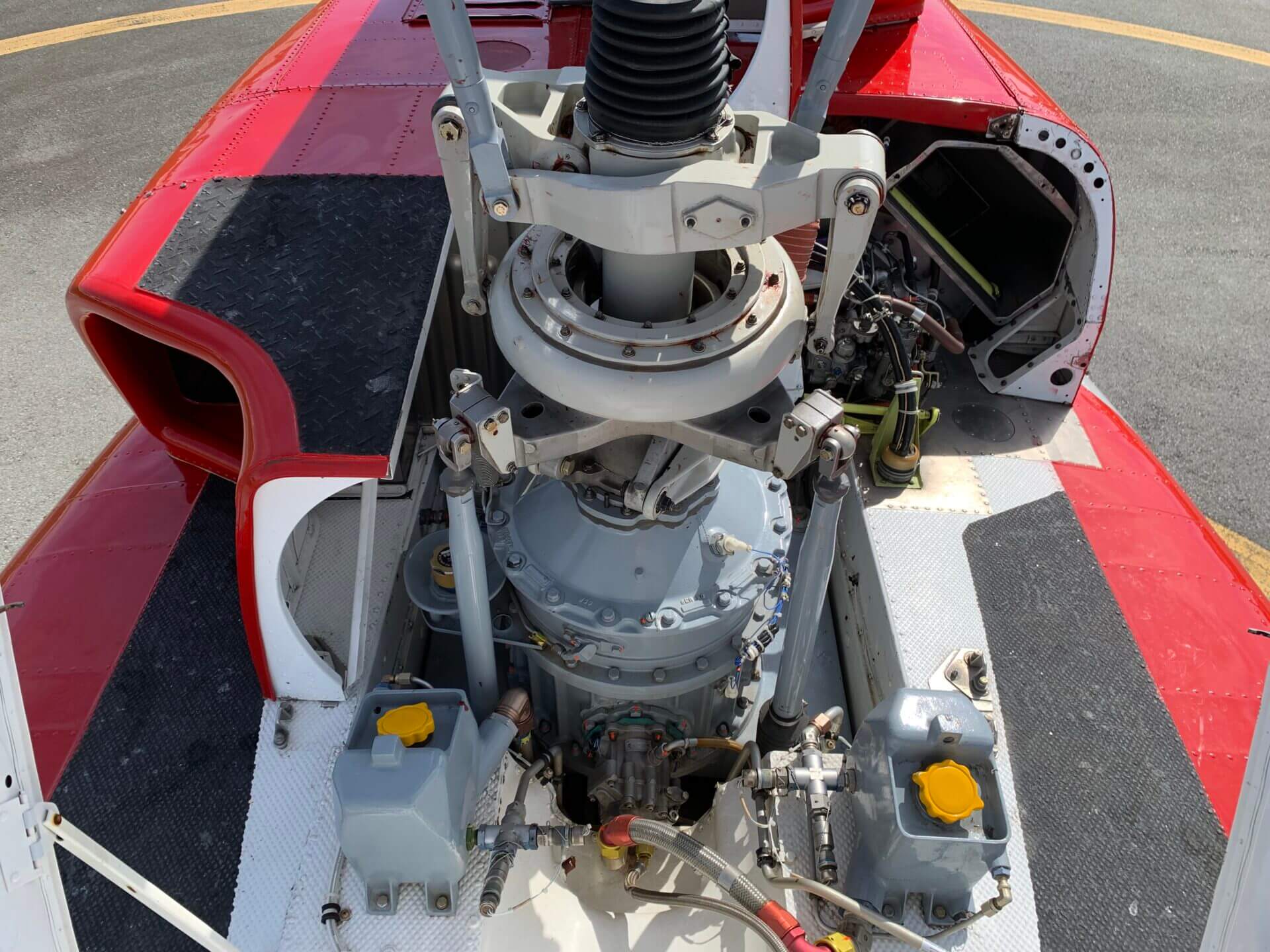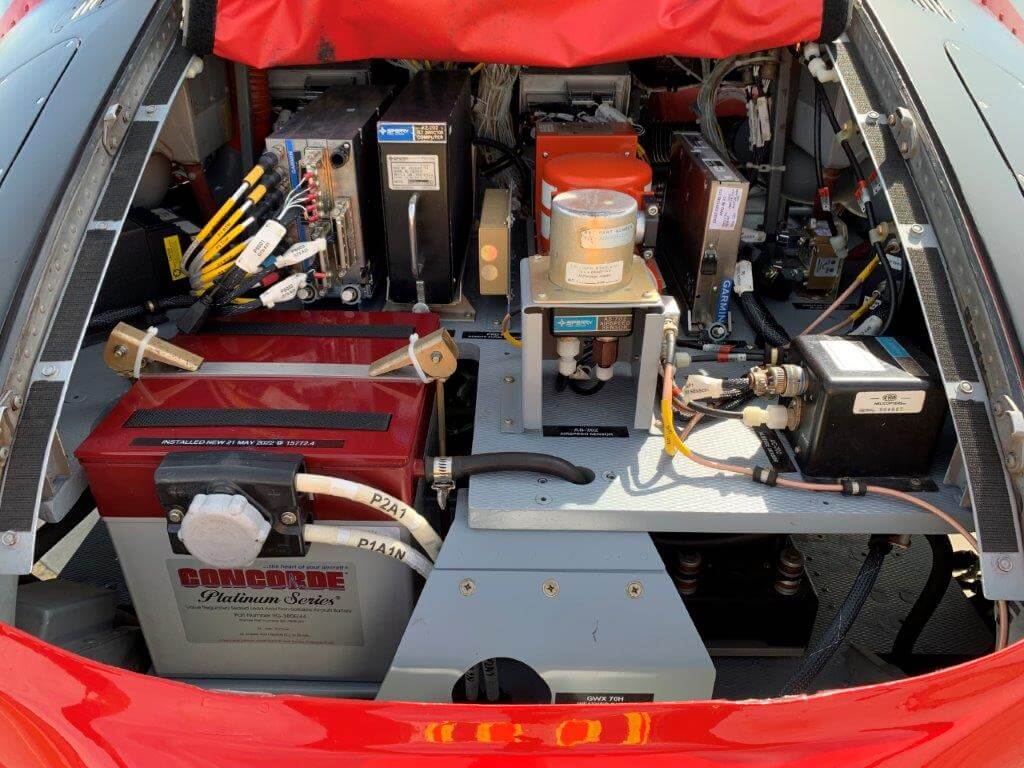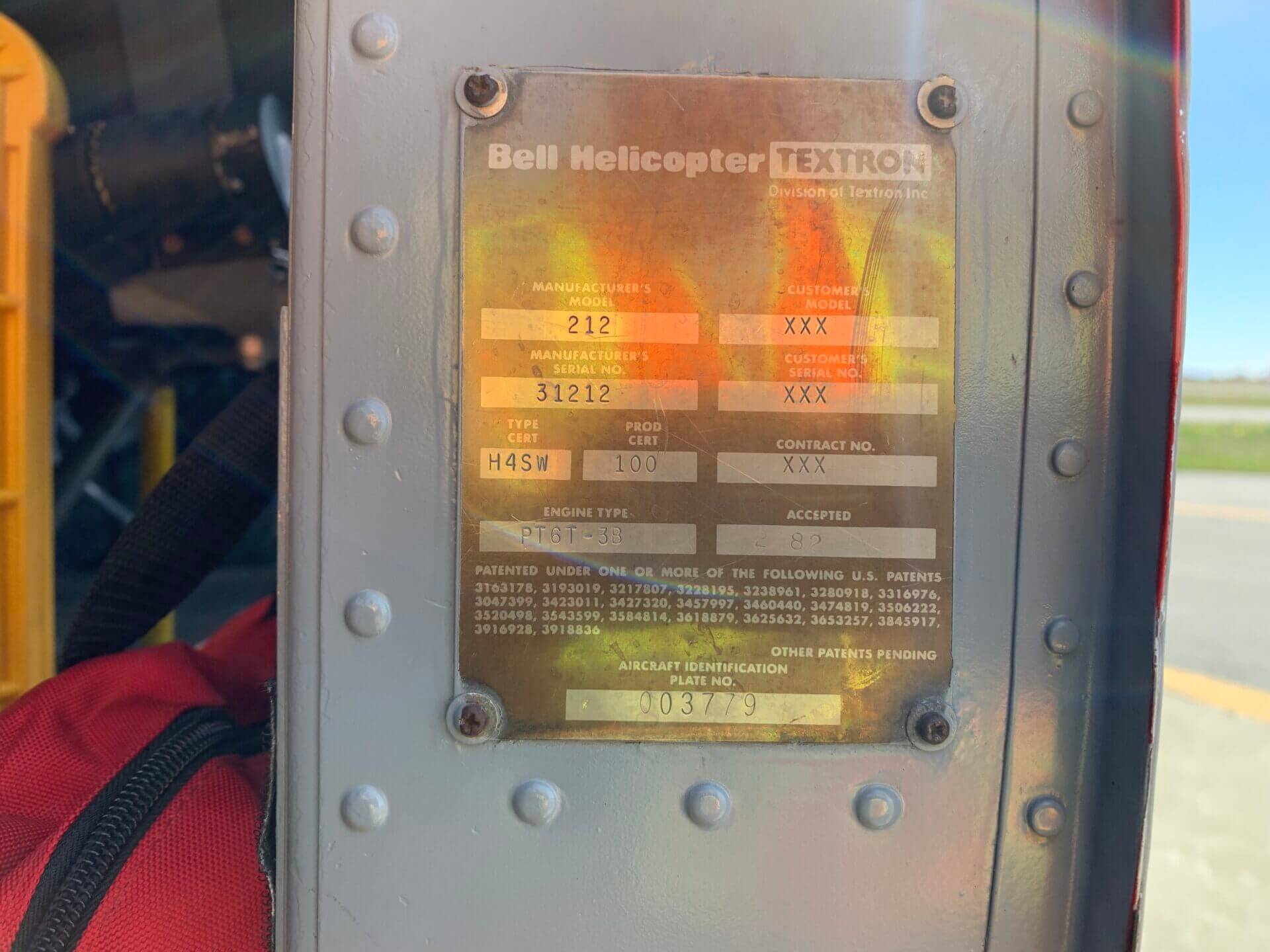 Description
This Bell 212 has been upgraded with HP Conversion, BLR FastFin/Dual Strake Kit and extensive avionics upgrade including re-wire and NVG Lighting. It is fully equipped for various types of utility work, with Onboard Keeperless Cargo Hook & Weighing System, Vertical Reference Door, and Wire Strike Kit (WSPS).

Nearly new Main Rotor Blades and excellent component times remaining, at 73% of full potential. Sperry Autopilot, dual GTN-750's, and 5-Year inspection just completed. Recent re-paint and complete refurbishment performed to a high standard. Please call to schedule a viewing, or for additional information.

Includes Paint-Matched Supplementary Standard L/H Crew Door.

avionics
Garmin GTN 750H NVG GPS/Nav/Com (Pilot/Co-Pilot)
Technisonic TDFM-136B VHF/FM (Pilot/Co-Pilot)
ASU NVG Lighting System
Garmin GWX 70H Weather Radar R/T
Garmin GTS-825 TAS (Traffic Advisory System)
L3 Communications Fairchild FA2100 CVR
AEM LED Master Caution Panel
Honeywell/Sperry Helipilot System
Honeywell RT 300 Radio Altimeter R/T
Honeywell Sky Connect Tracker II Satellite Tracking
NAT AA22 Loudhailer System
Garmin GTX 345R Transponder ADS-B In/Out
Garmin GI 205 Radio Altimeter Indicator (Pilot/Co-Pilot)
Garmin Aera 795 GPS & Mount
Standby Attitude Indicator

equipment
BLR FastFin & Dual Strake Kit
Onboard Keeperless Cargo Hook, Bell Suspension
Onboard Cargo Weighing System
Apical Wire Strike Protection System (WSPS)
Dart Vertical Reference Door
Dart Cabin Door Roller Kit (L/H & R/H)
Dart Twin Pac E-Z Access Kit
AALP Exhaust Deflectors (L/H & R/H)
AALP Dual Cargo Mirrors
AALP Induction Baffle Access Panels (L/H & R/H)
AALP C-Box Drain Reservoir
Dart Shoulder Harness Kit (9-Man)
Dart 205 Comfort Seat, Crew (L/H)
Dart Heli-Access Steps (L/H & R/H)
Dart Heli-Access Handles
Dart Cabin Floor Protectors
Dart Hinge Panel Door Push-Out Windows
Dart Cabin Door V-Blocks (L/H & R/H)
Dart Crew Door Automatic Openers
Pulselite LED Pulse Lights
Whelen LED Anti Collision & Position Strobe Lights