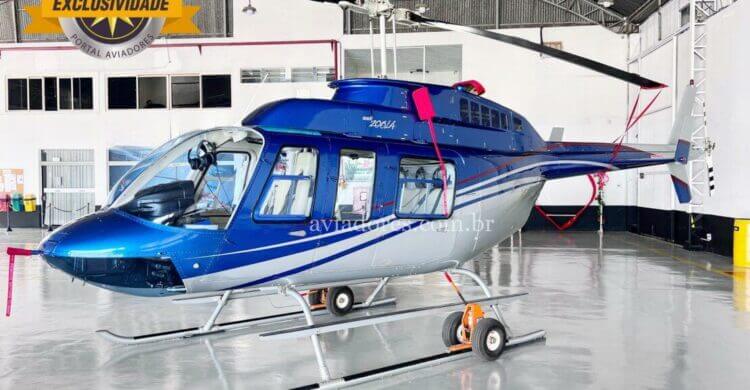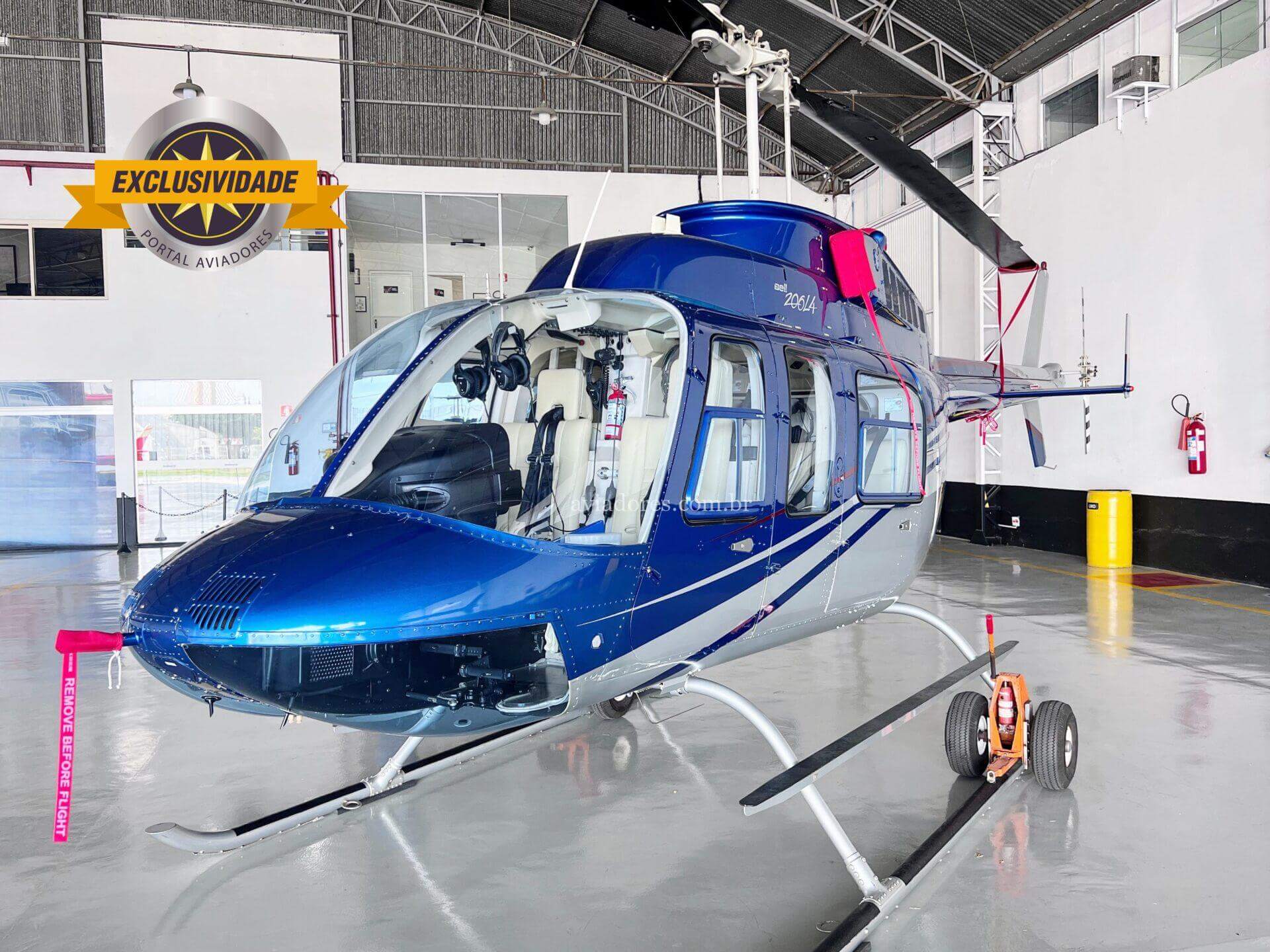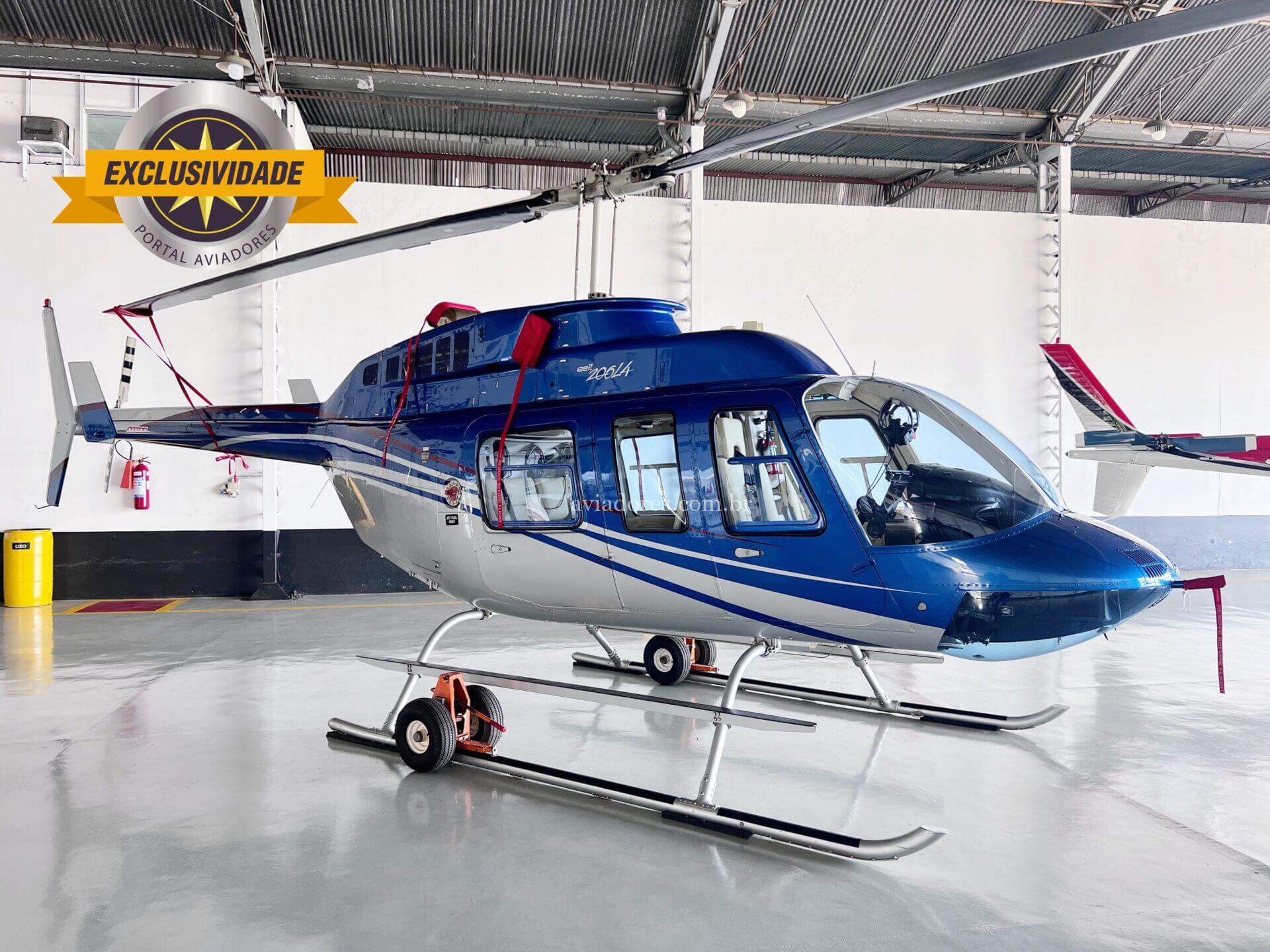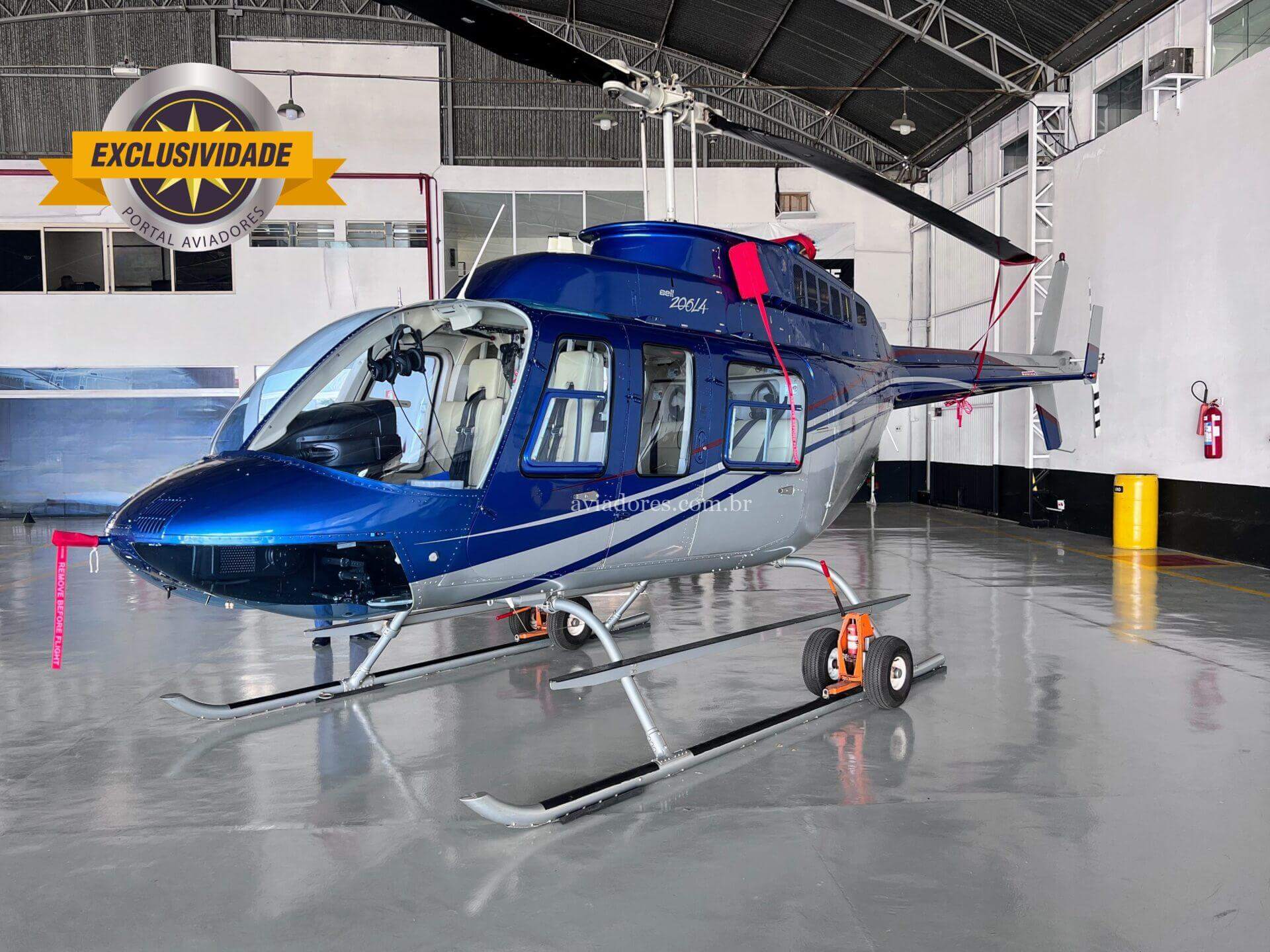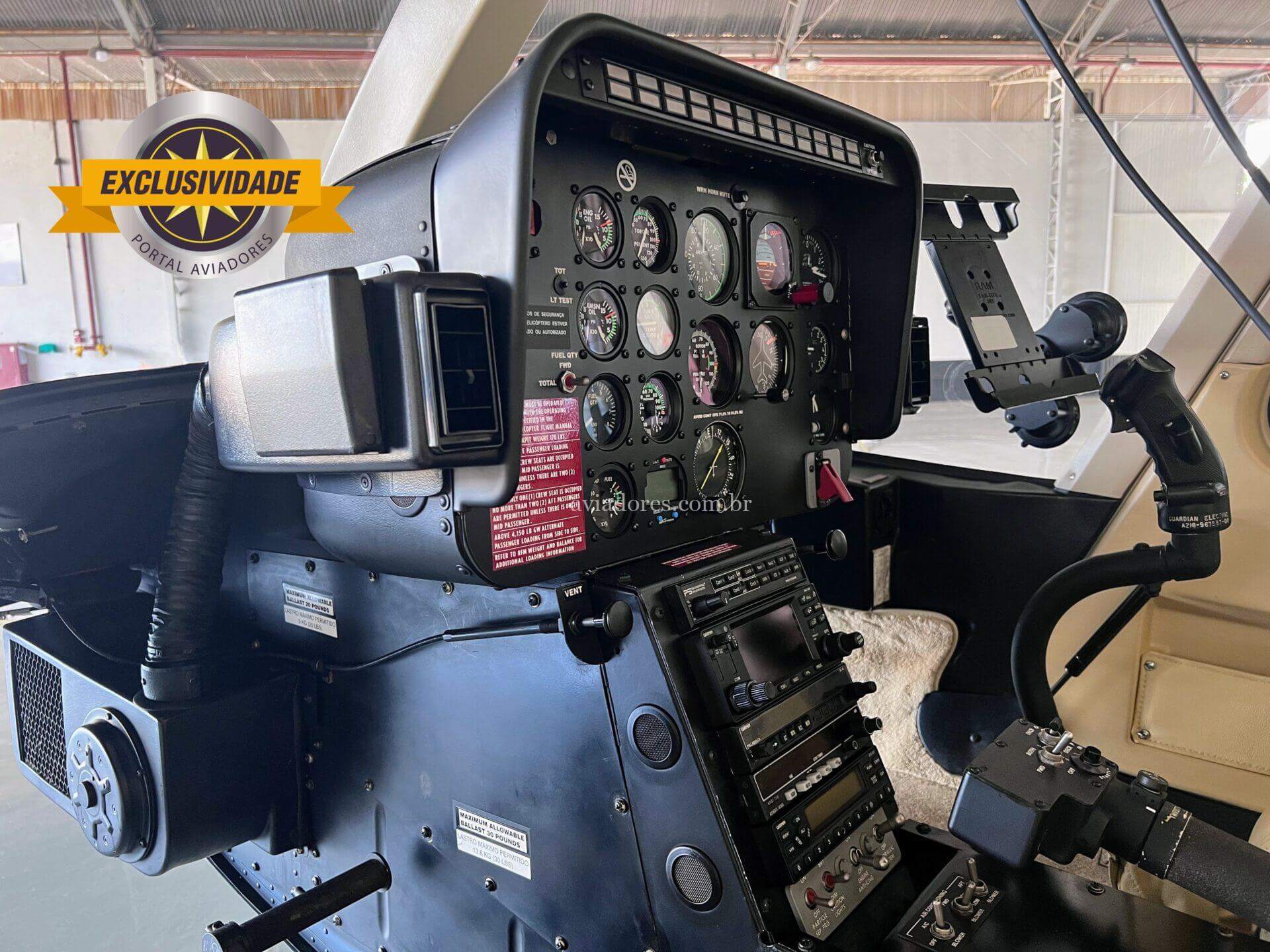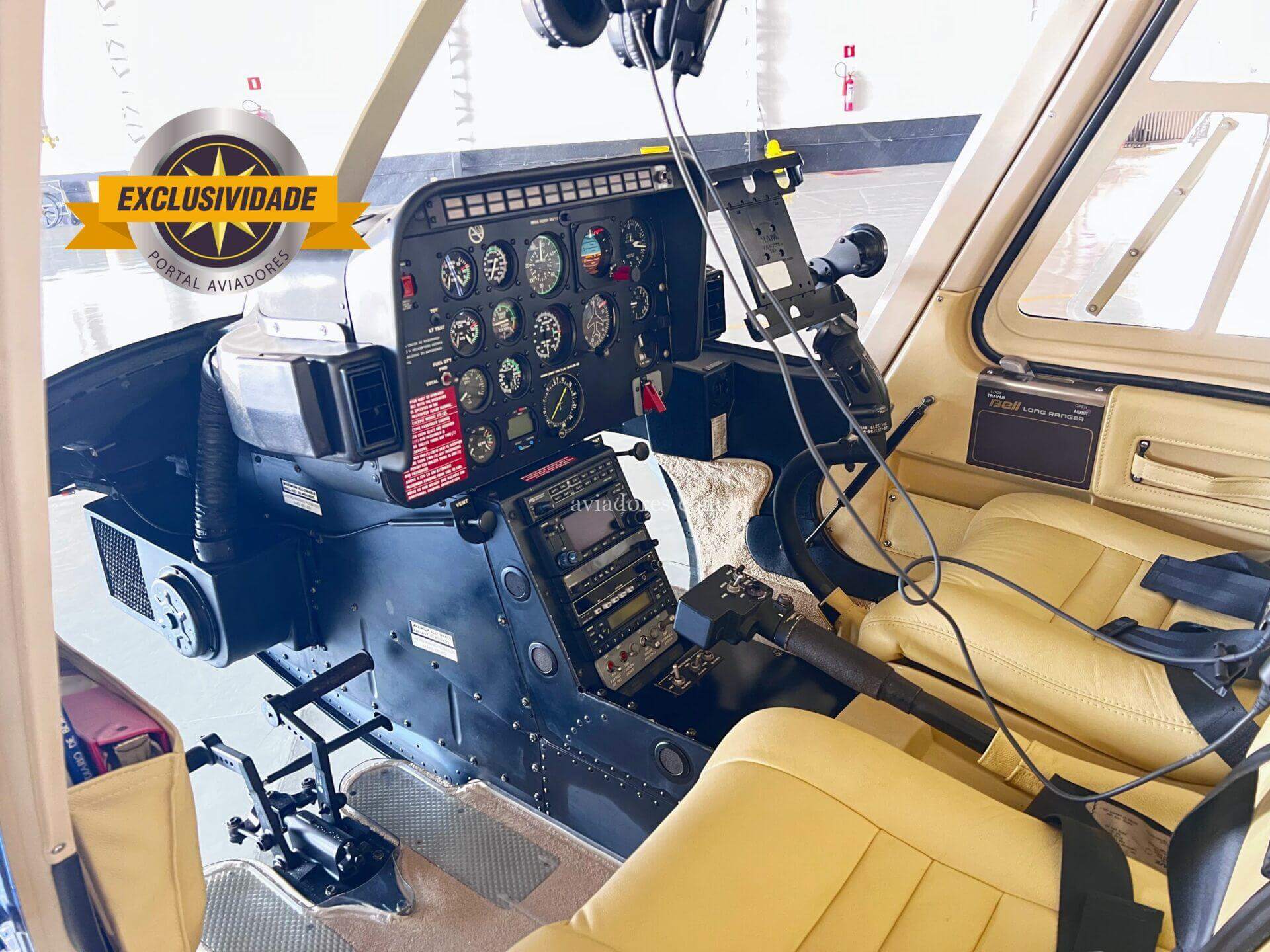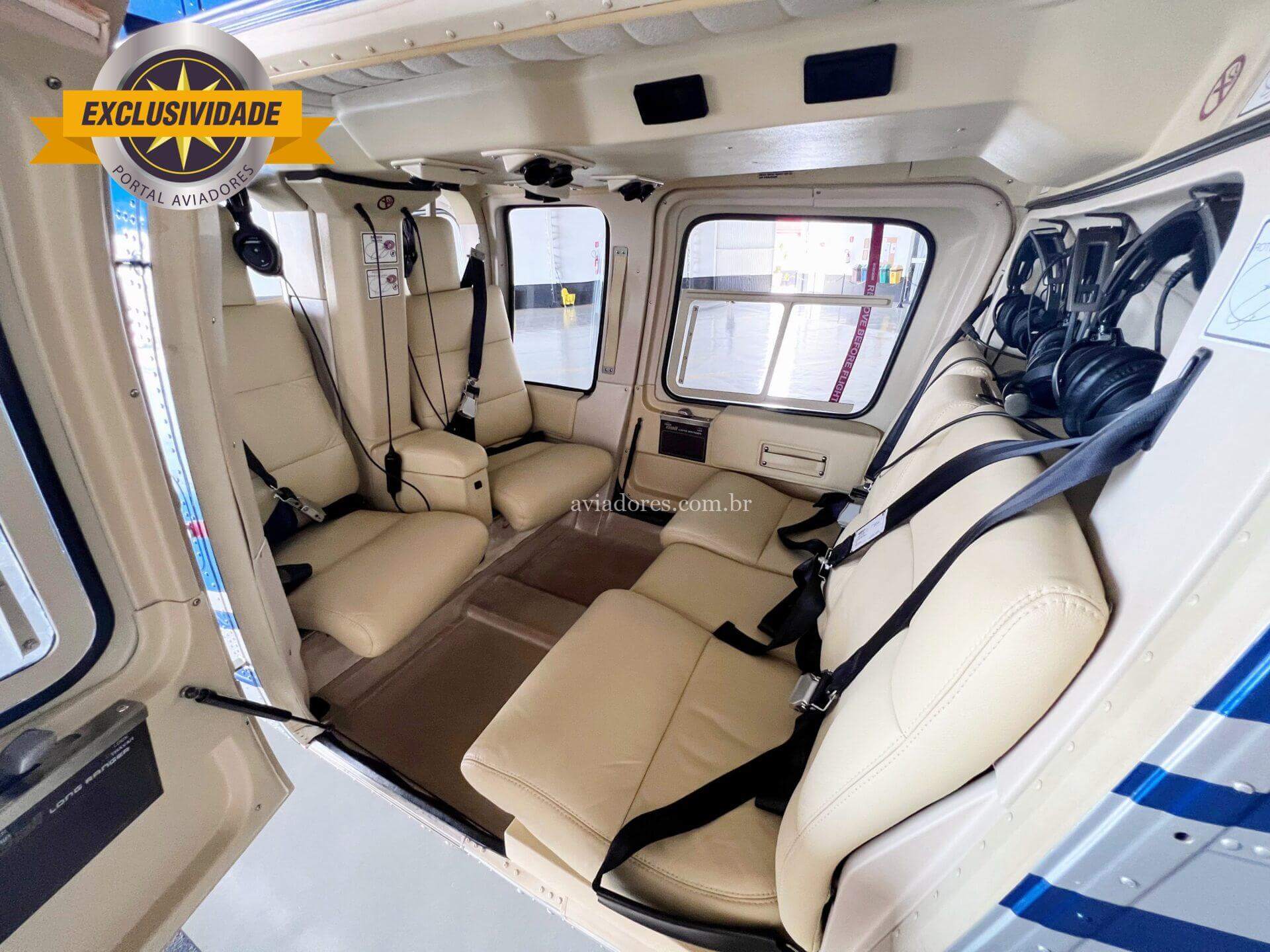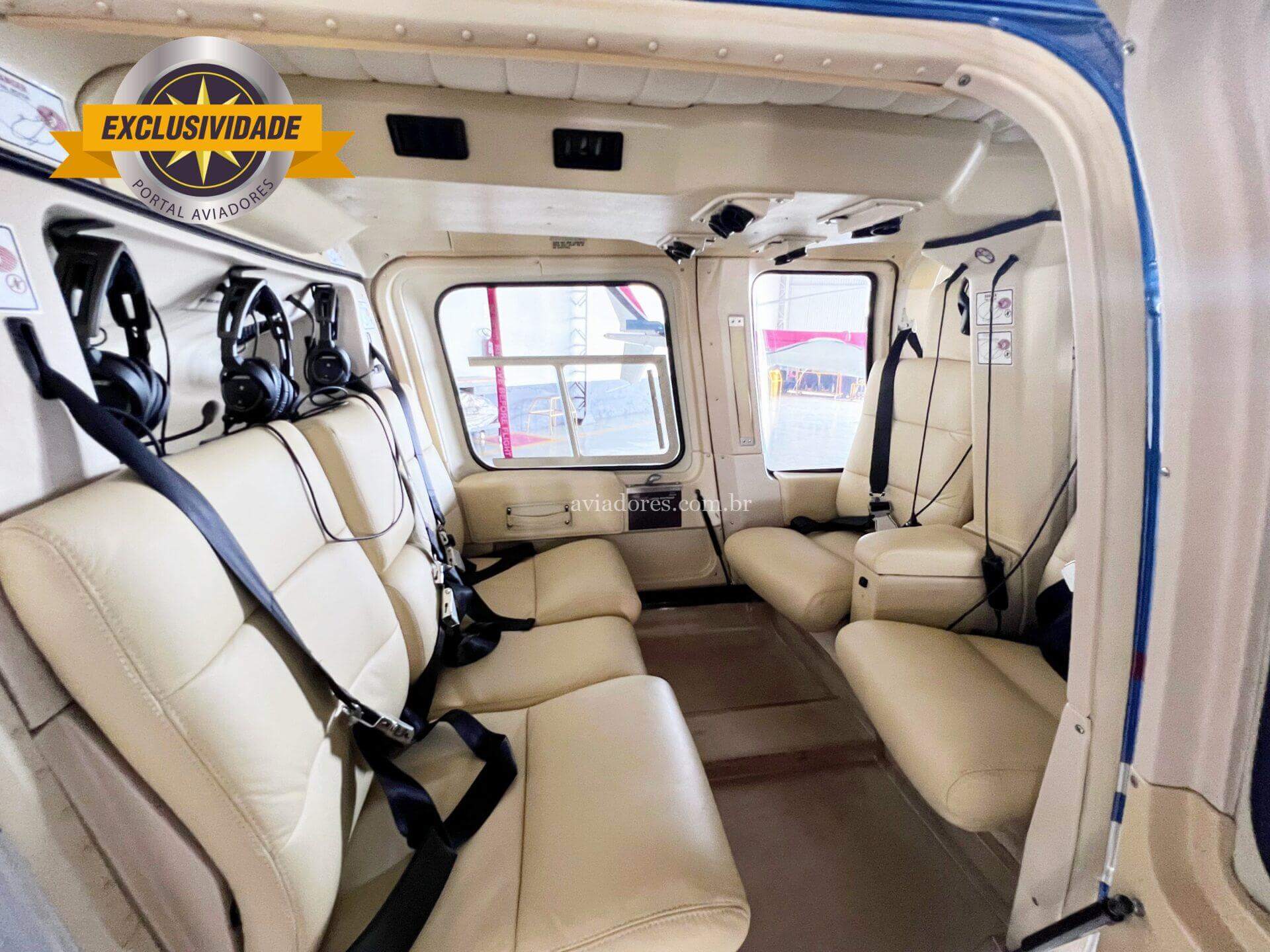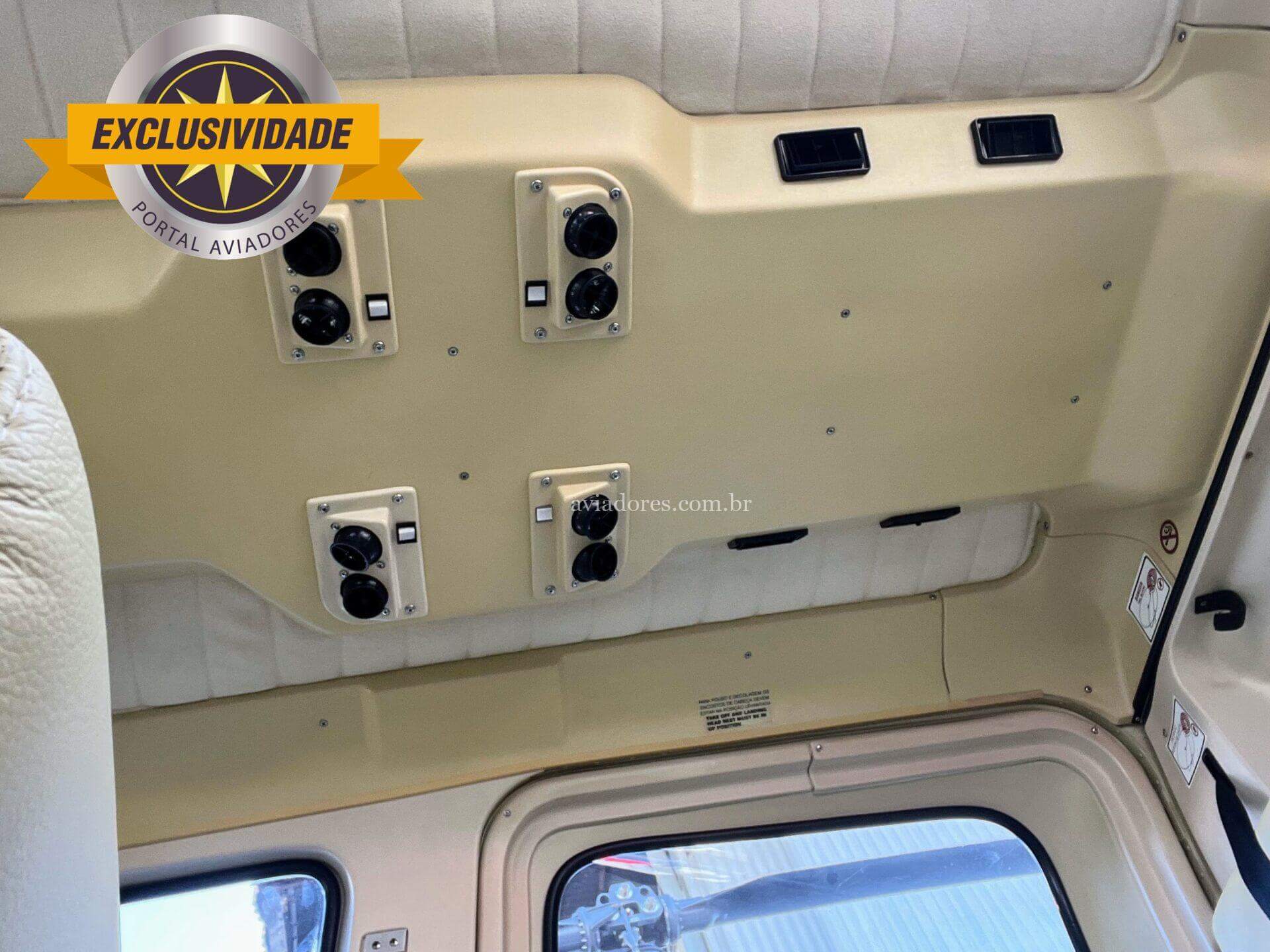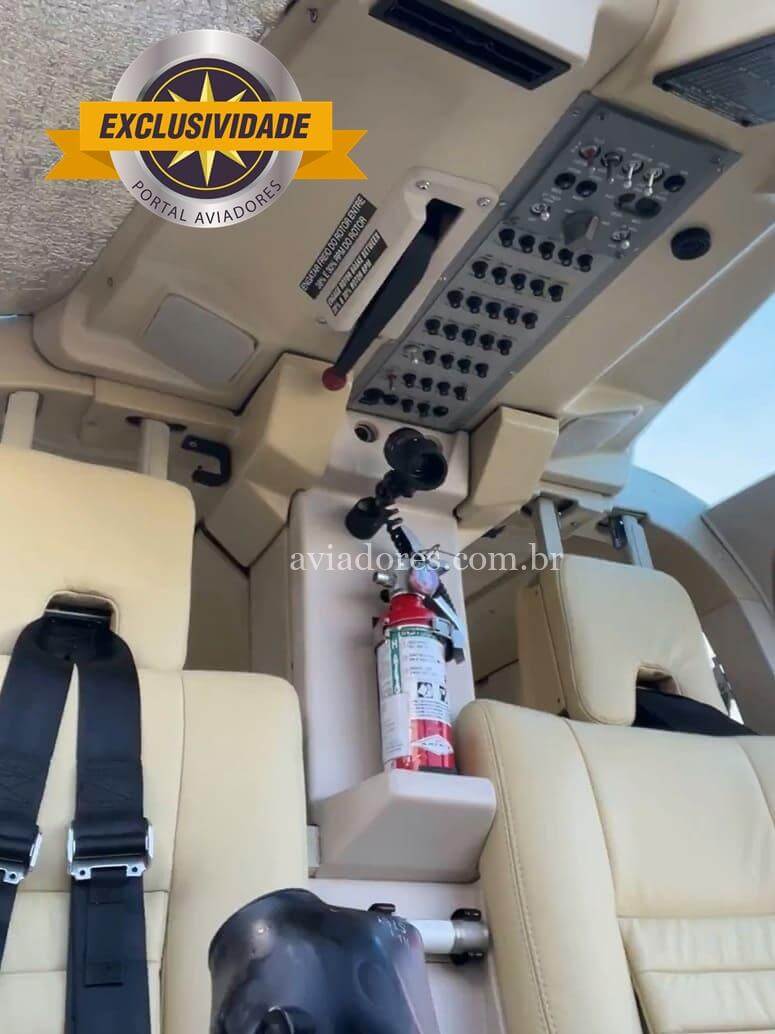 Description
Bell 206 JetRanger is a rotary-wing aircraft developed and manufactured by the American company Bell Aircraft Corporation, it is used for police and paramilitary missions, police patrol, offshore, emergency medical services, corporate transport, as a news helicopter and for surveillance. aerial. The helicopter carries up to seven people and has a range of up to 665km and a cruising speed of 205km/h. Maximum endurance is 4.1 hours.

The Bell 206L LongRanger is a longer version and similar in design to the Bell 206B, but with a more powerful engine and a larger cabin. Other design modifications include new fairings, engine deck and mounts, a fire wall and an increased thrust tail rotor.

The fuselage construction includes Bell's NodaMatic design of nodal beam transmission, which provides a substantial reduction in cabin noise and vibration.

There are five doors: a hinged double door and co-pilot door on the left side and the pilot and passenger door on the right side.

The helicopter is equipped with standard low-slip landing gear, but can also be equipped with high-slip gear (including AAI flight steps) or emergency flotation gear.

An optional cargo hook is rated to carry a load of up to 907 kg.

The cabin, measuring 2.74 m long by 1.28 m wide by 1.28 m high, accommodates up to seven people, with two crew seats, two rear-facing seats and three forward-facing seats.

For corporate travel, the cabin can be configured with four club-style passenger seats. The total cabin volume is 2.35m³, with a luggage compartment of 0.45m³ (16ft³). The cabin's environmental control is powered by an engine air bleed system.

The front passenger seat on the port side can be folded down to allow long loads to be carried.

The helicopter is powered by a Rolls-Royce Allison 250-C30P engine that develops a continuous power of 415kW. The drivetrain is rated at 325kW of takeoff power and 275kW of continuous power. The helicopter features a burst-resistant fuel system with a maximum fuel capacity of 416.

All this makes the Bell 206L4 an excellent value for your fleet.

avionics
Clock,Digital Quartz Crystal Chronometer
Compass, magnetic
Dual tachometer (rotor and engine)
Inclinometer
Indicators:
Airspeed
Altimeter
Engine gas producer speed
Engine oil pressure/temperature
Free air temperature
Fuel quantity with forward cell quantity switch
Fuel pressure/generator load meter
Torque meter pressure
Transmission oil pressure/ temperature
Turbine outlet temperature with over temp light
Hour meter